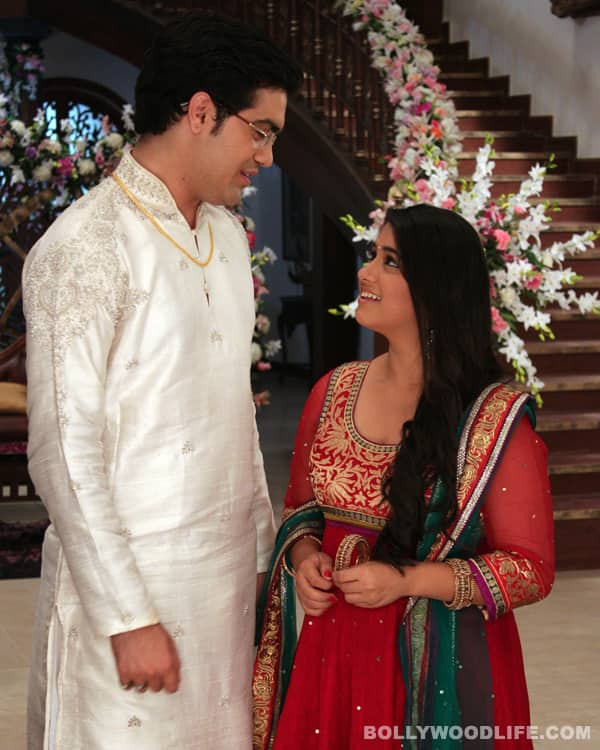 Amit and Amita know very well that their marriage of convenience is not going to last – but what happens if they fall in love?
Sony TV's not so popular show Amita Ka Amit is currently going through a rough patch, but the makers hope to pick up numbers with a happy twist. And we know you are going to like this one. The story is that Amit and Amita are preparing to go to the beautiful locales of Kashmir for their honeymoon. Even though they racked their brains to find a way out of the situation, fate had something very different planned for them. And instead of getting to know each other and becoming at least friends, Amita and Amit continue their bickering and squabbles even on their honeymoon. But that's exactly what makes them cute and draws them closer.
While we always knew that Amita had secretly developed feelings for Amit, we never expected the saddoo man to fall in love so soon. It so happens that when Amit realises that he is falling for Amita, he confesses his feelings to her, but Amita doesn't respond nor acknowledge it – odd, no? We thought so too. Considering she is trying to make the marriage work, shouldn't she say the three magical words back almost instantly?
According to rumours, it seems that Amita doesn't believe Amit and, to be on the safer side, chooses to ignore his confessions… how dumb! So will Amit try again, or will the story now be a one-sided affair? That remains to be seen.
The makers believe that this new track will raise TRPs – at 0.7 this week. Tch tch! Let's hope the new development works in favour of the show, no?
ALSO READ:
Chhanchhan: Should Farhan Khan be replaced in Sanaya Irani's new show?
Dil Ki Nazar Se Khoobsurat: Will the channel take Soumya Seth's new show off air?