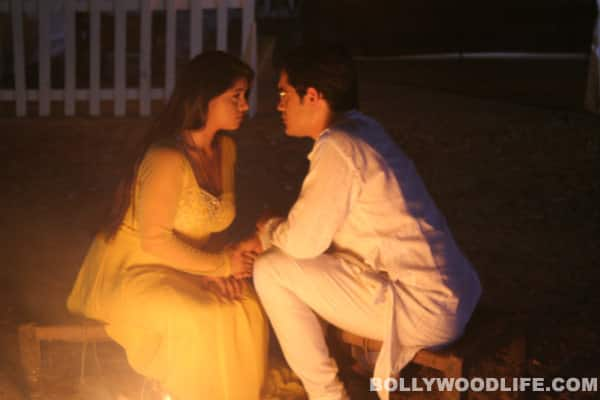 Most daily soaps are seen taking leaps to up their TRPs, but will it work or not remains to be seen
Amit Ka Amit on Sony TV is going for an eight month leap, which will feature a heavily pregnant Amita (Chandni Bhagwanani) and the entire family preparing for her birthday.
In the previous episode we saw that everyone finally finds out why Amit (Nishad Vaidya) was refusing to have a kid. It's not that he is not ready to be daddy, but 'coz Amita was not ready for a baby, at least her body isn't. According to the doctors, Amita's pregnancy has a lot of complications and the delivery could risk both mother and child. In order to keep his darling wife safe, Amit states that he is not ready for kids. The truth finally gets out and everyone supports Amit. However, Amita manages to convince everyone to let her keep the baby.
In the upcoming episodes post the leap, Amita will make Amit promise to carry on with his life even if something happens to her during her delivery. Now, knowing how TV trend goes, we believe the delivery is not going to go as smoothly as we want. Amita's delivery will prove life threatening. Now we are not sure if the actor will lose the baby or her life or go into coma. However, this delivery will change Amit's life and outlook completely. Let's hope the couple finds strength to get through this.
Keep watching this space to find out more.