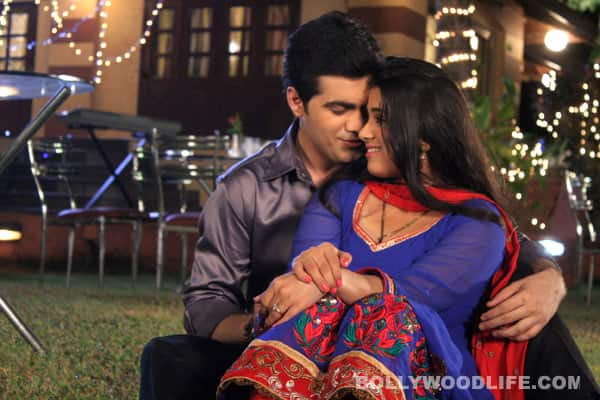 Romance is blooming while misunderstandings are still looming large
It is absolutely clear to us that Amit (Nishad Vaidya) has fallen head over heels in love with Amita (Chandni Bhagwanani) and has no clue how, when or why. He has tried a gazillion ways to express his feelings, but either words never come out or the circumstances are never right for it.
The date for Amit's US trip is approaching and now the hubby-in-love doesn't want to leave his adorable wife. He finds lame reasons to postpone or entirely cancel the trip, but no one buys it; not even his wifey.
The absurd situation is that Amita somehow thinks that Amit is having an extra-marital affair and will soon be filing for divorce. It's such a contrast of thoughts that it leaves us rather baffled. While we are sure that they will not sign any divorce papers, we still continue to wonder when they will acknowledge their feelings for each other.
The hide and seek game of love is going on for too long now. We hope that it all comes out in the open before Amit leaves for US. Or he could simply ask her to join him on the long trip. Now that would be perfect, no?