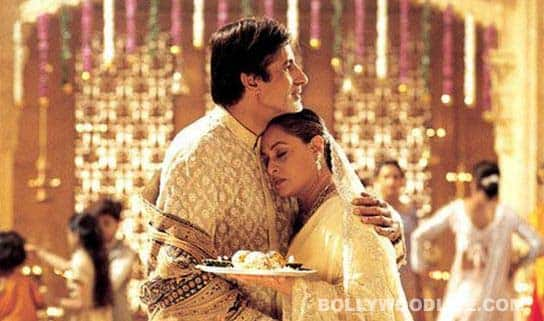 The couple will shake a leg in Man hoke patang in Deepak Sawant's Bhojpuri-Hindi film
Amitabh Bachchan has denied he has begun shooting for Kaun Banega Crorepati? 6 and also a film post his abdominal surgery. But the star had already shot for a Holi number before the operation when he was actually in a lot of pain. The song was Man hoke patang and the film is Gangadevi – a Bhojpuri-Hindi flick produced by Bachchan's makeup man Deepak Sawant for whom the actor has done quite a few cameos. Big B will be seen with actor wife Jaya in a Holi song after ages – their last one being the famous Rang barse from Silsila. Bachchan was also a part of Holi ke din in Sholay and Holi khele Raghuveera in Baghban with Hema Malini.
The Bachchans celebrate Holi with gusto every year and we hope they do so this year too. And we're sure they will rock in the song. Happy Holi!