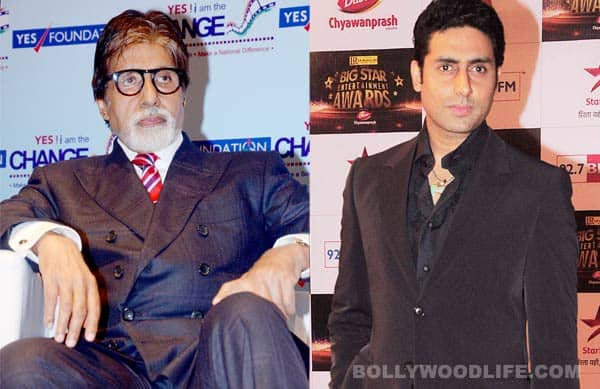 Yesterday, it was five years since the horrible 26/11 terrorist attacks. B-townies have tweeted in remembrance of the incident
Yes, Mumbai is certainly the fastest city in India and no matter what hits Mumbai, the city recovers at a fast pace. Though the city gets back with its life, the scars that some traumatic incidents leave on every Mumbaikar's minds cannot be erased. Yesterday, it was five years since the 26/11 terrorist attacks in Mumbai. Only one attacker, Ajmal Kasab was caught and he was hanged to death last year. But, does that really give justice to all those lives that Mumbai lost on that tragic day? The physical damages done to places have been repaired but the emotional suffering of the families who lost their loved ones in the 26/11 attacks will stay with them forever. That day remains etched in every Mumbaikar's mind and here's how Bollywood remembered the 26/11 victims.
Amitabh Bachchan: 26/11 … !!! In memorial … in prayer !!
Abhishek Bachchan: 26/11 lest we forget. #increasethepeace
Vivek Oberoi: True courage is resistance to fear,mastery of fear in the presence of fear! I salute the spirit of #Mumbai proud 2be a #mumbaikar #26/11
Sophie Choudhary: Can't believe it's 5yrs. The images r still so clear in my mind. Heartfelt prayers for all those who lost loved ones. 26/11 Never Forget.
Farhan Akhtar: 26/11. In Remembrance…
Anupam Kher: 26/11 changed the lives of people who lost someone dear to them forever. May God give them the strength to deal with the loss.
Kunal Kohli: A true homage to the victims of #26/11 will be to catch the handlers & planners.
Kamaal R Khan: Big Salute to all Shaheeds of #26/11AttackOnMumbai
Ashish Chowdhry: 5 yrs back,today was d start of d unimaginable for me. Losing health,wealth,career,stability,I've overcome; but how I miss u,Mona n Jiju….