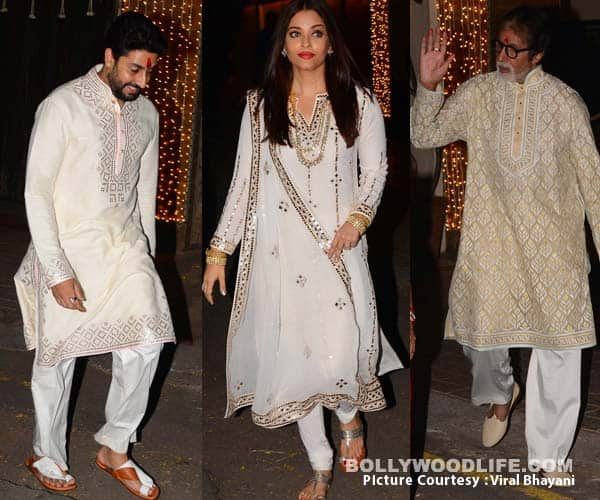 We all knew Amitabh Bachchan's Diwali party this year will be a star studded event like every year. It's one of those prestigious ones in the industry where who's who of the industry is invited and we are sure no one will like to miss such a great evening. While Salman Khan and Akshay Kumar are already out of the city and have no plans of organising one this year, Amitabh sticked to his yearly ritual and we thank him for this. Where else will we get to see all the stars coming together under one roof. As we earlier reported, the guest list of this party includes Kapoor's Khan's and all other biggies. So as Bollywood gears up to attend this high profile event, we bring to you the latest pictures of the one's who are invited for this bash and who attended it. Also Read: Revealed: The guest list of Amitabh Bachchan's Diwali party
We got our hands on some of the first pictures from the evening and more are about to come. From the pics, it is evident that the Bachchan family is getting all ready to play the perfect hosts for all their guests. We can see Aishwarya, Amitabh and Abhishek being colour coordinated as they all are dressed in white ethnic wear. Dressed in white traditional outfit with mirror embroidery, Ash looked nothing less than a diva while the father – son duo rocked their sherwani. Jaya Bachchan preferred going for colours rather than sticking to monochrome. She wore a green and red dress, thus contrasting with others. We see them all heading for the venue as baby Aaradhya sits on her mother's lap in her car. Also Read: Aamir Khan's Diwali bash will be grand this year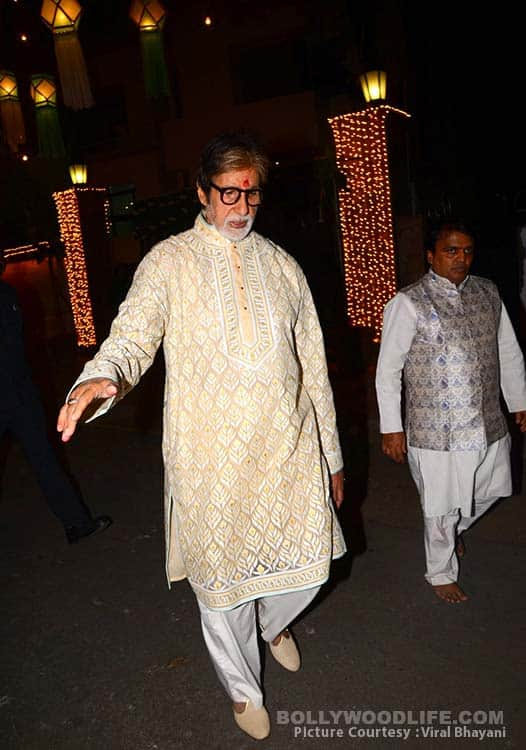 Amitabh Bachchan gets ready to play a perfect host for tonight's Diwali bash. This man still holds some aura around him.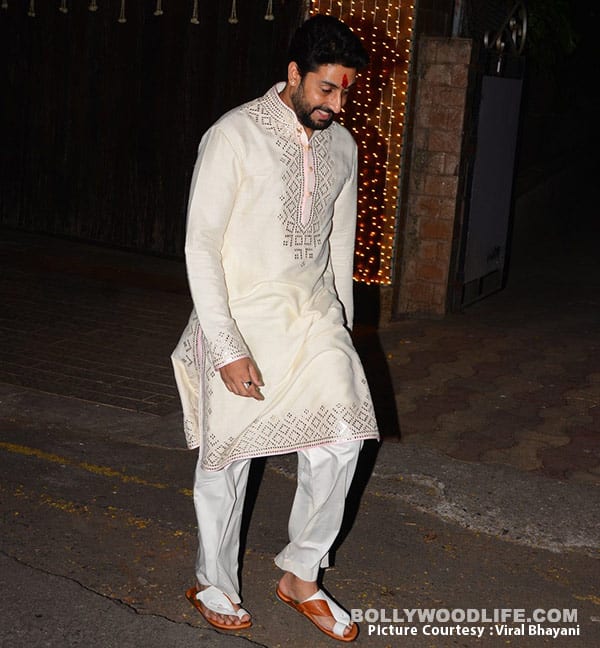 Abhishek Bachchan is all smiles as he leaves for venue for tonight's party.
Ae Dil Hai Mushkil actress Aishwarya Rai Bachchan is looking gorgeous in her white traditional outfit. Why Ash? Why do you have to make it so difficult for us? We can't help but envy you and your beauty.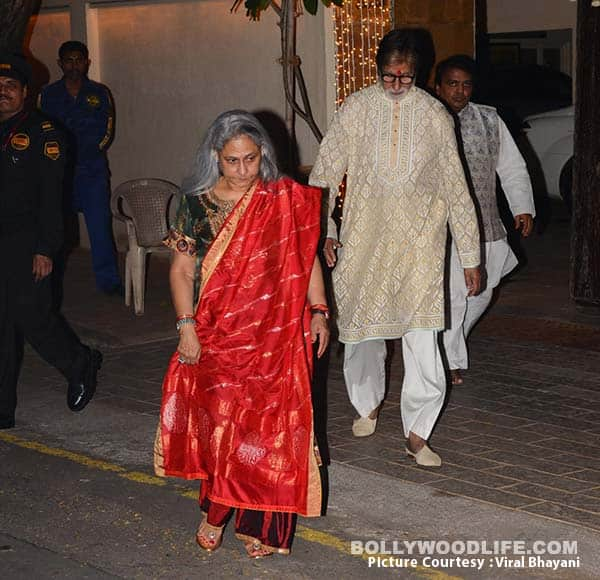 Amitabh and Jaya Bachchan- one of the most elite couple in industry today are all ready to welcome their guests.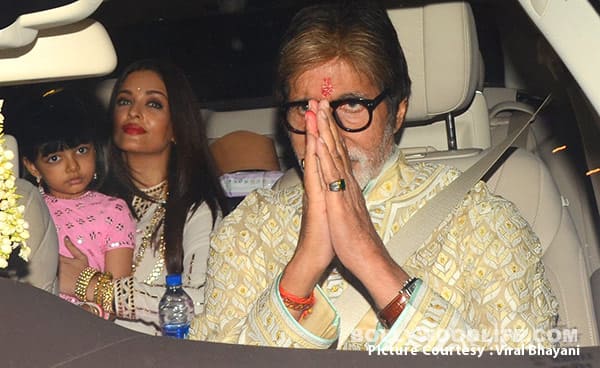 Amitabh Bachchan with Aishwarya Rai and grand daughter Aaradhya, leave for tonight's venue.
Now the interesting thing to note here is who all with attend this grand party. We earlier told you that Sonam Kapoor too might have a bash tonight, so with this her family might be ruled out and Akshay and Salman are out anyways. Ranbir Kapoor has confirmed that he'll be attending both the parties as he's extremely excited about it. Interestingly, since the past two years RK was seen attending the bash with his then girlfriend Katrina Kaif. Now that we know they have broken up, will the actor come alone or will Anushka Sharma accompany him as the two are always spotted together these days owing to their promotions? Also will Kat and Ranbir bump into each other during this party? If yes, then it will be a sight worth watching, isn't it? Also Read: Salman Khan and family head for Goa to celebrate Diwali this year
So till the Bachchan's get ready, and the guests start coming, you guys have a look at the above picture and keep watching this space for more updates.