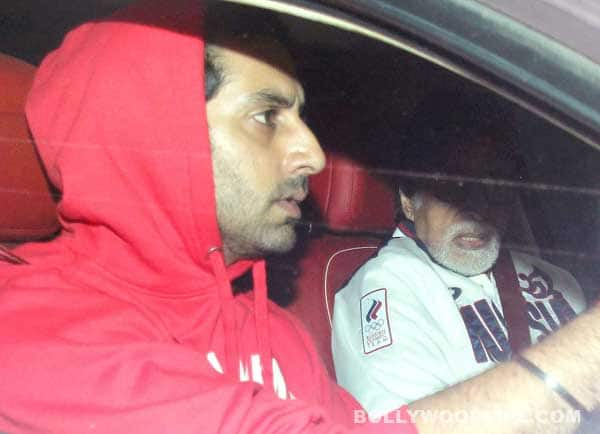 skip advertisement
The father-son duo saw the sci-fi flick X-Men together
Amitabh Bachchan and his beta Abhishek Bachchan caught the late night show of X-Men: Days of Future Past at PVR, Mumbai. The father son duo was accompanied by music directors Vishal and Shekhar.
Sr Bachchan tweeted about his experience of the film. He wrote, "COOOOOOOL !!! 'X Men' at PVR .. pop corn, 3D glasses .. Abhishek, Vishal – Shekhar, Sameer, and the mad bong Sujoy.. what a fun ! (sic)" The veteran actor further tweeted, "I mean a 11:30 pm show .. just over .. effects and sound and creatives, impossible to perceive .. zapped !! (sic)"
Both Abhishek and Amitabh were dressed casually. Abhishek drove the car towards home, while Sr Bachchan was sitting besides him starring at the shutterbugs.