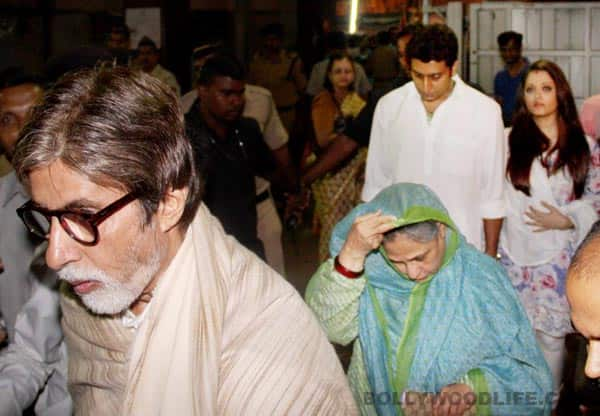 skip advertisement
The Bachchan parivar headed to the iconic shrine to seek blessings
Devotees at the Siddhivinayak temple were in for a surprise on Wednesday as they caught a glimpse of actor Amitabh Bachchan, along with his family including wife Jaya Bachchan, Aishwarya Rai Bachchan and Abhishek Bachchan at the iconic Mumbai shrine.
And, as is usual for the super glamorous Bachchans, the crowds gathered around them in large numbers within minutes. Senior Bachchan was kind enough to tweet apologies to other worshippers who may have faced some problems due to his family's visit. The actor tweeted, "The crowds at the Temple uncontrollable … my apologies to those that were caused discomfort .. and thank you for your blessings! (sic)"
It seems Big B is turning to the Almighty for blessings as he begins another innings in television; this time acting and producing a daily soap. And considering his initial foray into production with ABCL, it's only fair that he is treading cautiously and asking God to be kind the second time around. Well, we do wish him all the very best for this new venture!