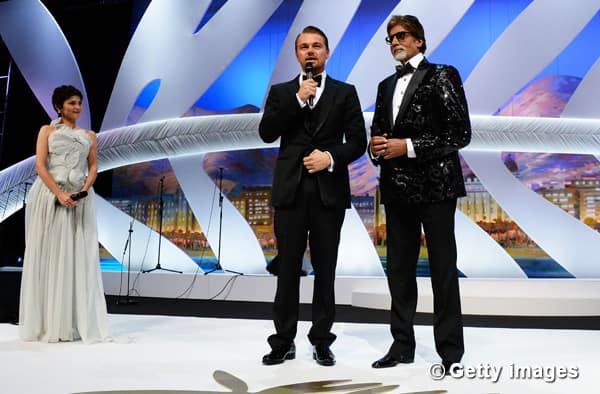 Big B and the Titanic dude set the ball of the Cannes film festival rolling
The 66th Cannes International Film Festival opened with French actor Audrey Tautou inviting The Great Gatsby actors Leonardo DiCaprio and Amitabh Bachchan to come on stage, as the crowd greeted the superstars with a great round of applause. The two men shined in their tuxedos – Big B a tad too much in his glittery blazer. While Leo spoke a few words about his film, Amitabh, in his rich baritone, expressed his gratitude to the organisers for inviting him to the fest.
He also spoke a few words in Hindi and enlightened the audience about Indian cinema's journey of 100 years. He was addressed as the King of Bollywood by Audrey, as Vidya Balan who's a part of the jury watched the whole ceremony with great pride. The two handsome men opened the fest in their own style – and that was indeed a pleasure!