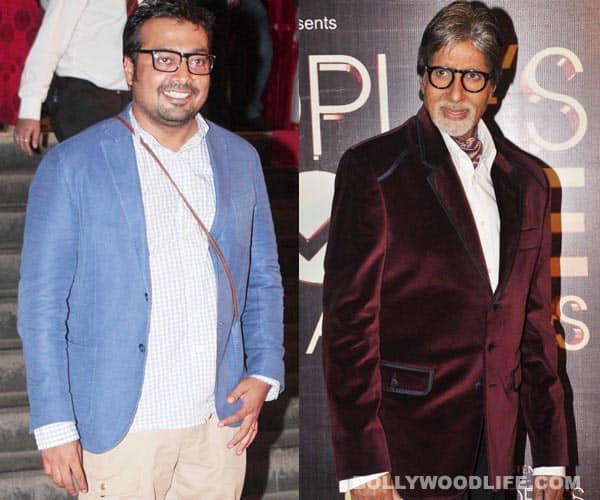 Putting the unpleasant past behind them, the actor and the director are all geared up to work together
Amitabh Bachchan and Anurag Kashyap did not share a cordial relationship until they met at the special screening of director Bedrabata Pain's debut film Chittagong, which released last year, where they were seen having a pleasant conversation and bonded generously with each other. As much as it surprised those who knew about their differences, it was certainly good to see them together.
Now news is that Kashyap has completed writing one short film and a commercial Hindi movie script in which he wants to cast his favourite actor, the Big B. The short film is a part of a compilation of other short stories spearheaded by Kashyap. Bachchan Sr didn't deny this development, as he tweeted on his blog, "I work with Anurag Kashyap tomorrow for a short film that he makes, as part of a compilation of short stories being put together as an experiment, and later in the year to start a complete film which he has narrated to me, and which sounds innovative and exciting."
We too are already excited about this project and hope it takes off soon!