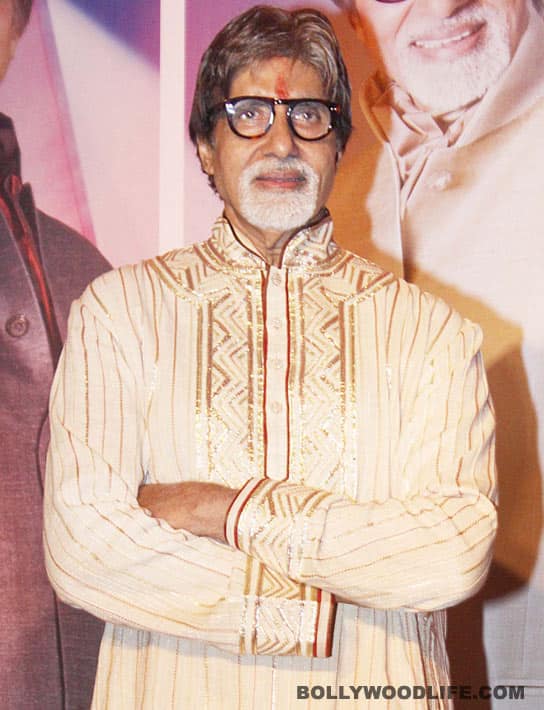 Big B, who has been recuperating after his surgery, is slowly getting back to work
The past year or so has been full of ups and downs for the Bachchan parivaar. While the joy of Beti B's arrival made fond papa Abhishek Bachchan go gaga on Twitter, even fonder grandpapa went all gooey-mushy-sappy when he spoke of the little pink bundle that he carried out of the hospital to the car. This was sandwiched between the semi-scandal of Aishwarya Rai Bachchan ignominiously ditching Madhur Bhandarkar's Heroine and the worrisome reappearance of and consequent surgery for the pain in Amitabh Bachchan's tummy. While the operation and recovery were not as huge a national crisis as his accident many years ago on the sets of Coolie, people were waiting with some anxiousness for word of his getting back to work.
And now that he has – though not with the vigour of the completely normal AB that we all know – his presence at the opening ceremony of the IPL was a treat for fans and a pleasure for those who had never seen him performing. His recitation of lyrical lines had the crowds roaring approval and he seems to have enjoyed every moment of the theatrical evening. Amitabh tweeted his feelings: "IPL opening was amazing – such a great time! Then had pleasure of meeting cricket GREATS, what an experience!! Cricket is in our BLOOD!"
We at Bollywoodlife wish him all good health and look forward to seeing him back on the big screen in the roles of substance only he can play so well…
ALSO READ:
Is Amitabh Bachchan stepping into Rajinikanth territory?
Aishwarya Rai Bachchan vs Lara Dutta Bhupathi – battle of the bulge!