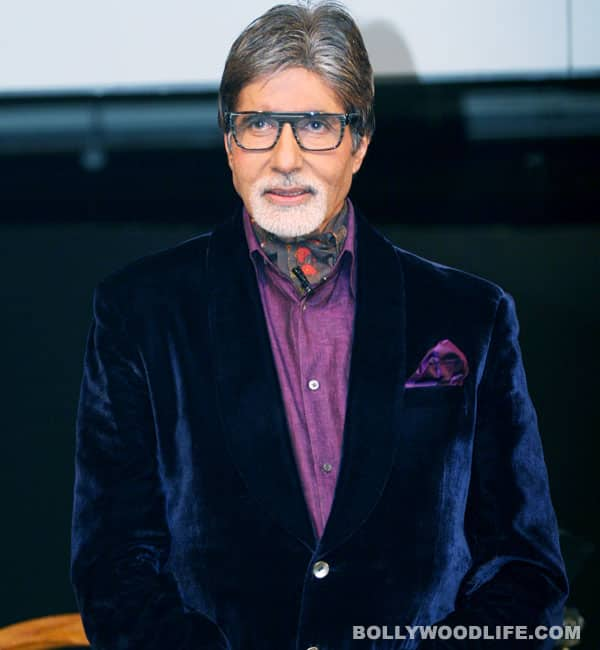 As Kaun Banega Crorepati season 6 is drawing to a close, and we are not sure if the baap of Bollywood is keen to do the seventh season, we present some legendary lines spoken by Big B , obviously twisted in our unique lost-in-translation way
We are confident that Amitabh Bachchan will not be very happy with our crazy attempt of converting those warm, exciting lines from his show Kaun Banega Crorepati into English, word-for-word. The senior Bachchan invites us into his show with his larger than life persona, his rich baritone and above all, with his enchanting personality. And now that season 6 of the show is ending, we are sad, but some of the most memorable lines from KBC will always stay in our collective memories for sure!
Toh deviyon aur sajjon hum aur aap milke khelenge ye adbhut khel jiska naam hain Kaun Banega Crorepati
Then goddesses and gentlemen, you and I will together play this incredible game the name of which is who will become millionaire
Humare sath ab hot-seat par maujud hain…
With us on the hot-seat is present..
Bahud he unda khel rahein hain aap..
Very well you are playing
Aur aap ka samay shuru hota hain ab..
And your time starts now..
 Lock kar diya jai?
Shall I lock it?
And how can we forget the most important and inspiring title song of KBC season 6?
 Kyun karma ke kurukshetra mein na roop kaam aata hain na jhoot kaam aata hain na jaati kaam aati hain na bap ka naam kaam aata hain sirf gyaan hee apko aapka haq dilate hain
Why in the battleground of karma neither beauty is useful nor is lies useful, neither is useful your caste nor the name of your father, knowledge alone gives you your right!