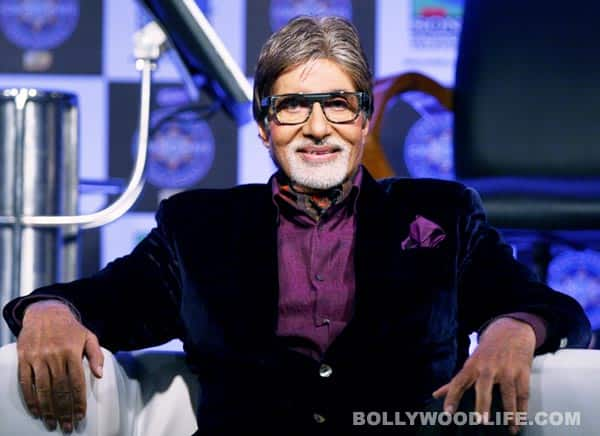 Bollywood's legendary actor celebrates his 70th birthday today!
Born on October 11, 1942, Amitabh Bachchan made his acting debut at the age of 27 in director Khwaja Ahmad Abbas's 1969 film Saat Hindustani. After four decades in the film industry, he still remains one of India's most influential stars, and one of the most revered and loved actors.  The true angry man of the Indian film industry is celebrating his 70th birthday today and the sheer magnitude of the well wishes he's been getting on his special day is unbelievable.
The style icon of our generations and many to come, Amitabh has kept his millions of fans, from all over the globe, absolutely spellbound with his magnetic personality, rich baritone, fabulous acting and his larger than life persona. Big B has lately been in the headlines for his much anticipated 70th birthday. So profound is his contribution to the Hindi cinema that Big B's landmark birthday was seen as an opportunity by many to wish honour and salute the star. Every film buff, fan and actor marked the special date on their calendar to congratulate the actor.
This year Big B was seen in Ram Gopal Varma's Department. He also did the famous Bol Bachchan title track for Rohit Shetty film of the same name. Nowadays, he's been juggling playing the two major roles – one on the professional front as the unmatchable host of Kaun Banega Crorepati and on the personal turf he is also playing the super-grandpa to his little granddaughter Aaradhya.
He will soon be seen in films like Power, Buddha, Aankhen 2, Buddha Hoga Tera Baap 2 and Shantaram. He will also be making his Hollywood debut in Baz Luhrman's forthcoming release The Great Gatsby starring international sensations Leonardo Di Caprio and Tobey Maguire. We are also excited to see the powerful actor playing the gracious host of Kaun Banega Crorepati in the show's sixth season.
We wish Amitabh Bachchan – the icon, the superstar, the voice of the millennium, the person and the personality – a very happy birthday! We also present a special video featuring who's who of B-town sending their wishes to the mega-star. Take a look!