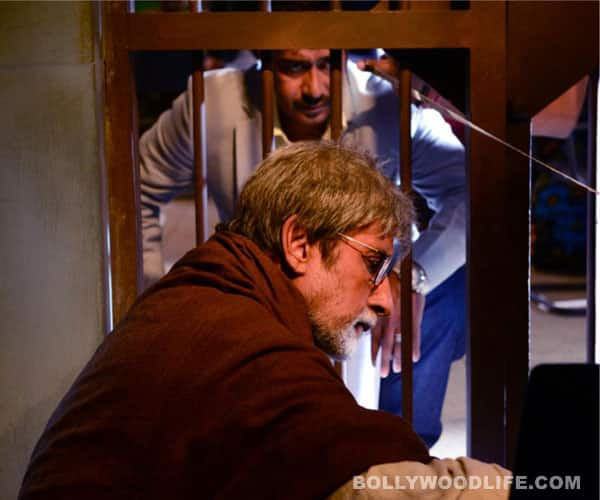 skip advertisement
The superstar shared some interesting memories from the sets of his forthcoming movie
After keeping a low profile for quite some time considering his health issues and television work commitments, the Shahenshah of Bollywood Amitabh Bachchan is back to shoot his first film of 2013 – Prakash Jha's political drama, Satyagraha.
The Bbuddah Hoga Terra Baap actor who started shooting for the film in Bhopal last week, posted pictures of him along with his co-stars on the sets. In these latest visuals, Mr Bachchan is sporting a grey-haired spectacled look for his character (remotely similar to Ram Gopal Varma's Sarkar, no?) of a social activist who is a firm believer in truth. "A day in the life of Satyagraha, the first day on the shoot. Awkward for the role, the dress, the character, the lines and wonder at each step whether what is being done is right or way beyond wrong," he wrote on his blog.
Since Bachchan's character is heavily modelled upon a freedom fighter – which we assume is Mahatma Gandhi – we see him in prison. In one photo, we see Ajay Devgn trying to console him. From Prakash Jha to Kareena Kapoor to Arjun Rampal, Bachchan is seen with almost everyone associated with the project, discussing, analysing and brainstorming. Take a look at these stills to know how Big B likes to bond with the team he works with – in this case, the cast and crew of Jha's political drama Satyagraha!
Photos: Amitabh Bachchan Facebook