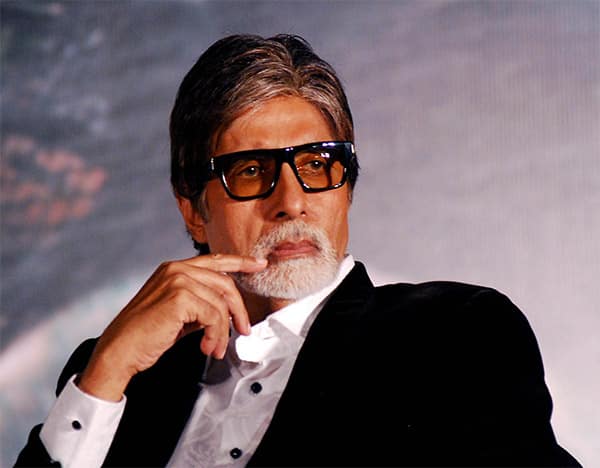 Dubbing the stabbing of a 21-year-old woman teacher in New Delhi as a "horrible" incident, megastar Amitabh Bachchan on Wednesday emphasised that society has to change."I have seen that video… It's a bad incident. Society has to change. We have to keep trying. Everybody just says that 'this is not my job and I am not interested in it'," he noted.
"A lot of people are afraid to help somebody because they feel they will be victimised in the police station. They don't want to get involved," Bachchan said here at a promotional for "Pink".
The woman named Karuna, of Burari area in north Delhi, was a teacher at Novel Reaches School. She was on Tuesday morning fatally stabbed as many as 22 times by her "jilted" lover.
However, Amitabh noted that society is "slowly" transforming and the laws are changing as well."But all these things are changing. The law is changing. I think people, when the moment they see some disaster, they are not liable to be questioned, if they bring that person either to the hospital or the police station," he said.
"When something happens on the road, most of the time people just drive past because they feel scared. But now there is a lot of understanding and laws are also changing," he added.
Talking about the film, Bachchan earlier said in a press conference "'Pink' is no longer perhaps a colour. Pink no more connotes the favourite colour of a young girl and her Barbie doll. Pink means you have the freedom and liberty to walk at night. Women got the opportunity to speak out through this film."
Turning to "Pink" actress Taapsee Pannu, who was sitting by his side, Bachchan said, "You know what experiences she went through while travelling in DTC buses but she did not muster the courage to protest. The film will now teach girls like her to go to police station and lodge protest. This is the victory of 'Pink'."
Bachchan, who also described the stabbing of a woman in full public view in New Delhi as "despicable", said people lacked the courage to come the aid of victims fearing harassment at police stations and courts.
"Some things are common everywhere. A Swedish girl wanted to take the film (Pink) to her country. Pink has given rise to such a movement," Bachchan said adding in real life in such a situation, he would have mouthed the same lines like Pink's crusader lawyer enacted by him.
Also Read: Pink movie review: Amitabh Bachchan and Taapsee Pannu's courtroom drama is the STRONGEST women-centric film of the year!