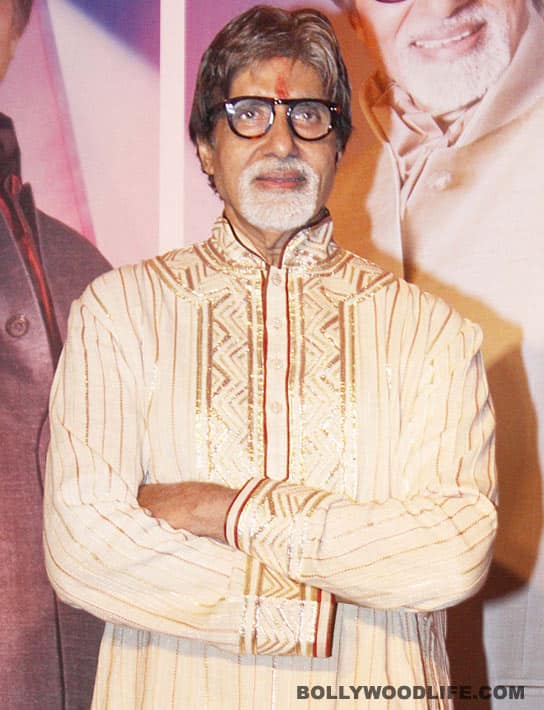 Baby name rumour is not true, tweets granddad from his hospital bed
The rumours about Beti B's name had just started doing the rounds when Amitabh Bachchan clarified that the rumours were just that, rumours. Referring to Shobhaa De's tweet that Beti B might have been named Abhilasha, Amitabh tweeted, "Not true" from his hospital bed. He is still recuperating after his surgery at the hospital but that did not deter him from refuting the rumours – much to our sorrow. When we first heard the buzz that Beti B aka Bitiya had been named Abhilasha, we were overjoyed. Hey we were the first to suggest that name! When Beti B was just a few-hours-old baby and was yet to get her moniker, we had suggested that Abhilasha would be an apt name as it beautifully combines her parents' names. We had even hoped that it might be considered when we next heard that the Bachchans have decided to name the baby with a name starting with A.
Sadly though, since Big B has actually denied a particular name, it doesn't seem likely that they will now go ahead and call Beti B by that very name. But our hopes are not dashed! We do have more names – chosen by us and our readers – on our list. Once Amitabh has been discharged from the hospital, the Bachchans will announce the name and we are ready to hope once again that one of our choices wins. Fingers crossed.
ALSO READ: Aishwarya Rai's baby girl: Astro-numerological prediction | Why is Beti B still nameless?