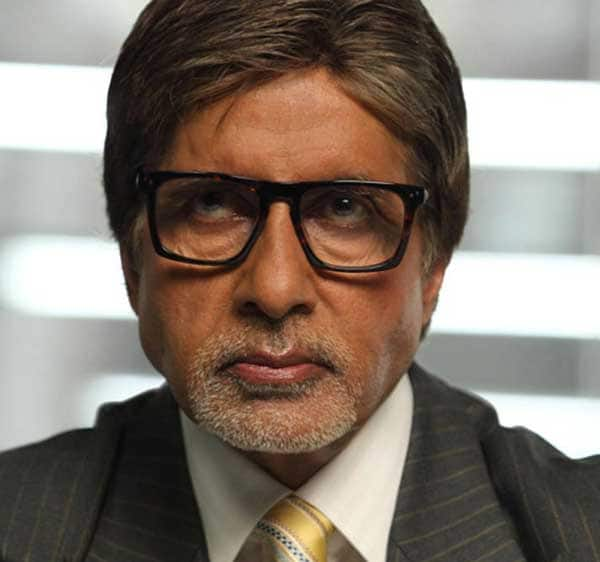 The Bollywood legend was seen going against his medical orders and donning a body rig to perform forbidden action stunts
There is no convincing Amitabh Bachchan once he has made up his mind. While a few call it stubbornness, many others term it as his unbeatable zeal and passion for work.
The Kaun Banega Crorepati star is all set to make his fiction debut through the highly anticipated upcoming show, Yudh. While the star is well known for his dedication, Big B outdid himself when he decided to perform certain dangerous stunts, not paying any mind to the medical orders given by his doctor.
The last time we had seen the angry young man performing a stunt was on the sets of Coolie, where the scene had gone terribly wrong and had put the star's life in jeopardy. After the incident Big B was forbidden to wear a body rig and perform deadly stunts.
But this man on a mission however decided to put on a body rig and go ahead with the stunts. A source from the set revealed, "It was an important scene where Bachchan Saab's character Yudhishthir Sikarwar had to confront an important crisis in his life. The director Ribhu Dasgputa had been told by Big B's team that he wouldn't be wearing the body rig. The last time he wore one was for Coolie when the near-fatal accident happened. The director was trying to find a way out of the situation when Big B, realising how important the stunts with the body rig were, took an impromptu decision, slipped into the body rig and went right ahead with the stunts."
Rishu Dasgupta further stated that in order to create a special atmosphere around the scene, he had asked Abhishek Bachchan's daddy dearest to wear a body rig. The star immediately agreed and was seen wearing the rig and performing the stunt without any qualms.