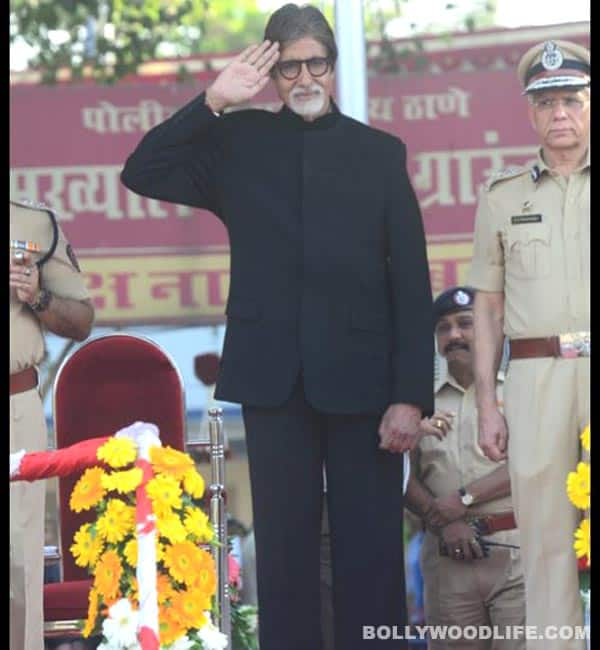 The actor makes a donation towards the police welfare fund at a recent Road Safety campaign
Actor Amitabh Bachchan recently showed his philanthropic side as he donated a cool Rs 11 lakh to the Maharashtra Police Welfare Fund. While attending the Road Safety campaign that was put together by the Thane police, the veteran actor handed over the amount to the winners of the Road Safety competition in presence of the Thane Police Commissioner KP Raghuvanshi. Not only that, the actor said that he would be happy to work on a documentary on road safety.
A stickler for rules, Bachchan is known to be someone who is never late for functions and events at a time when coming in late is considered cool. And at the event, he redefined his image as an exemplary citizen, when he revealed that in his personal life, he makes it a point to stop a person and politely tell them to obey the traffic rules, if he sees them cutting lanes or breaking the signal. Well, we're sure if someone were stopped by the Big B himself, they would definitely mind their actions on the road, and for a long time too!