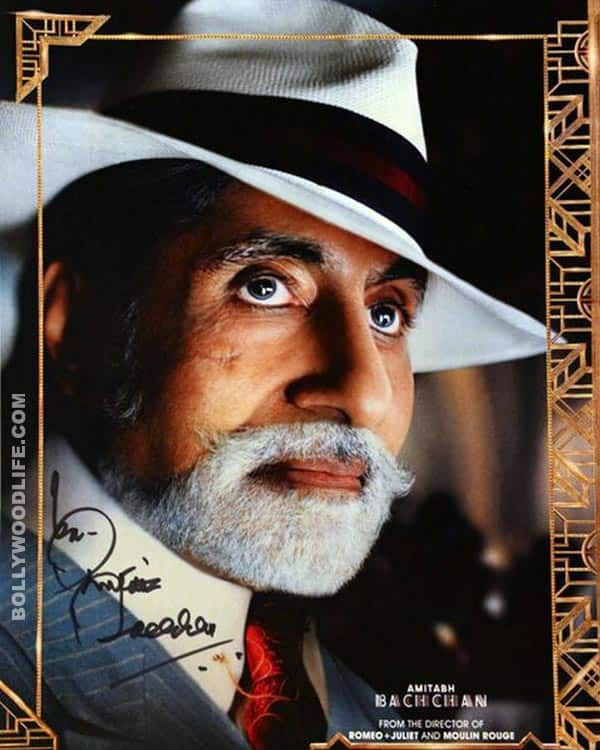 But the star-actor insists he doesn't deserve a solo poster for starring in a bit role in the Hollywood film
We thought it was a big deal after Amitabh Bachchan got himself a solo poster for making a short appearance in the big budget Hollywood film The Great Gatsby, and that he totally deserved it. After all, he is part of not just any Hollywood film, but one directed by Baz Luhrman with a big-name star cast and a significant role. But Amitabh doesn't think so.
Recently when Luhrman, director of The Great Gatsby decided that Amitabh deserved to get his own poster, considering the role that Big B plays is a pivotal part of the epic novel, our man refused. In a tweet, he said, "The poster of 'The Great Gatsby', something I thought to be too presumptuous but Baz Luhrmann insisted that it be done so there". He added, "The poster of mine for 'The Great Gatsby'… not worthy of being there, considering my minuscule role, but Baz Luhrmann insisted", clarified the veteran actor.
Now if it was any other superstar who was making a debut in a big budget Hollywood movie, you can be sure that he would be out and about with his PR team, hawking himself to whichever media would listen. But Amitabh Bachchan is too classy for that! So check out this awesome poster of The Great Gatsby, in which he plays Meyer Wolfsheim. And we're sure that by the strength of this role, there will be many more to follow from Hollywood for our Shahenshah!