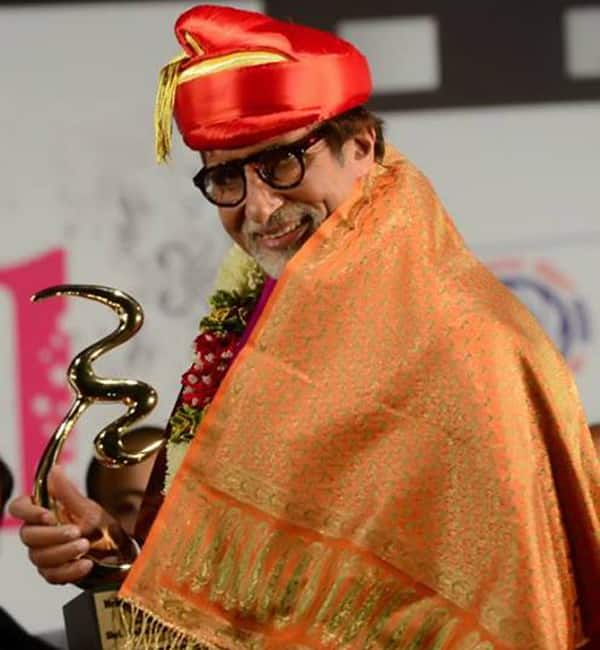 The legend received the award at the hands of filmmaker Subhash Ghai on October 26
Actor Amitabh Bachchan was honoured with yet another award, this time, one that holds a special place in his heart. Big B received the third Hridaynath Mangeshkar Award for his contribution to the film industry in Mumbai.
The award ceremony is held every year on October 26, the birthday of Pandit Hridaynath Mangeshkar, music composer and the brother of veteran playback singers Lata Mangeshkar and Asha Bhosle.
At the award function, Bachchan said, "Lataji has been exceptionally kind to us even in past when she sang for Jaya (Bachchan)….I am truly honoured by this award."
Bachchan shared a picture on his Facebook and said, "KBC went off well with Kajol dropping in to be with us on the show, campaigning for the cause of those kids and children that are unable to live beyond 5 years .. and then a reward by Lata Mangeshkar ji … it has to be the culmination of an extreme honour .."
The first Hridaynath Mangeshkar Award was bestowed upon Lata Mangeshkar and the second one on Asha Bhosle.
Photo courtesy: Amitabh Bachchan Facebook