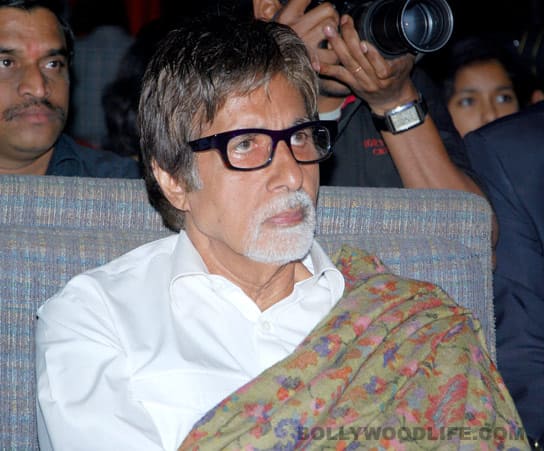 After undergoing abdominal surgery the superstar is fighting acute pain, he writes on his blog
"The morning has been nightmarish. There has been incredible pain in the region of the surgery, and the spasm is so acute that they brought me to the level of a scream… which is saying a lot, as my resistance to pain has been quite satisfactory in the past," Amitabh Bachchan wrote on his blog on Monday night. After sensing a sharp pain, doctors were summoned and the superstar was put on painkillers. Amitabh is slowly recuperating in Seven Hills hospital after undergoing the surgery and is likely to be discharged today. However, the severe pain doesn't stop the 69-year-old from replying to the out-pour of good wishes he's been receiving from his fans all over the world.
"Your prayers and wishes are the healing balm on my troubled body. Your prayers and the individual sacrifices you make for my well being truly demonstrates your feelings as a member of my family. And so I say a thank you again. I struggle with words and expressions to put out to express what I sincerely believe in. But they come with great difficulty. How does one find something more than just a 'thank you'? The two words are so limited, yet so precise," Big B added. We wish Amitabh a speedy recovery and sincerely hope that he continues to entertain us through his films!