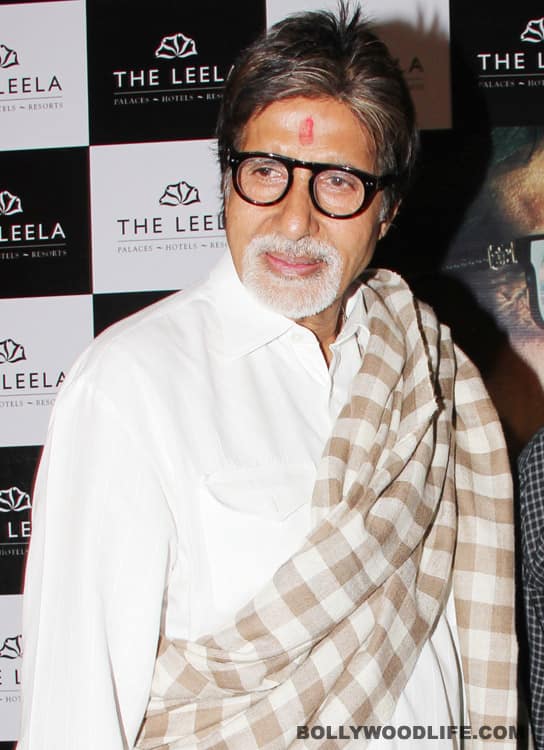 Big B shot to stardom after Zanjeer released in 1973. And now buzz is that he will make an appearance in the remake too!
Apoorva Lakhia believes in giving screen space to the Bachchans to the point of being superstitious and including at least one person from the family in every movie he makes. And for the remake of Zanjeer he wanted Abhishek Bachchan to step into Papa B's shoes. Sadly for him, Bachchan Jr refused, saying that he doesn't want such direct comparisons to his iconic dad, Amitabh. A smart decision on Abhishek's part, because try as he might he won't be able to live up to the legendary character of Inspector Vijay, right? So now South actor Ram Charan Teja will play the coveted role.
What's more, after Abhishek's refusal a dejected Lakhia approached Amitabh Bachchan and offered him a cameo in the remake. To his delight, Big B agreed! But that's all we know. "Right now, it's really too early to talk about the extent of Mr Bachchan's participation in Zanjeer. But yes, I can't dream of remaking Zanjeer without Mr Bachchan, Jayaji and Abhishek's participation. The project has their blessing and support. Beyond that, it's too early to say anything," Lakhia said in an interview. Sigh! Remember what we said about him being superstitious?
Anyway, a sneaky birdie spilled the beans saying that the movie features a scene where the old Vijay will come face-to-face with the new Vijay. Whoa! Now that sounds interesting, doesn't it?