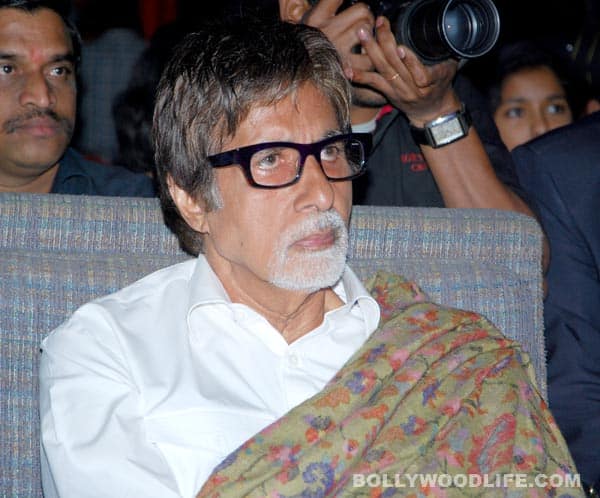 The superstar and his son Abhishek got injured by an angry crowd outside the ailing Sena chief's residence, Matoshree
Amitabh Bachchan and his son Abhishek Bachchan were injured last night when they went to visit ailing Shiv Sena chief Bal Thackeray at Matoshreee, his residence . The Bachchans faced the wrath of the huge crowd gathered outside when they tried to appeal to them to remain calm.
Later, Bachchan tweeted that he was all right, and that he was attended to immediately by doctors. "Yes both Abhishek and me were injured with cuts, but are fine and back home… the doctors at Matoshree attended on us!" he said on Twitter.
The superstar also reminisced about the strong relationship he shared with Bal Thackeray. He wrote about the time when he was injured on the sets of his 1983 film Coolie, when Thackeray came to visit him at the hospital. "When I fought for my life after Coolie accident, he came to visit me in hospital, with a cartoon he had drawn – Yamraj defeated! Wish I was as proficient a cartoonist as he, for tonight I would wish to draw that for him!"
Bachchan even recalled the time when Thackeray stood by him during the Bofors scam. "When the Bofors scandal accusations on us were at its peak, he called me home and asked 'tell me the truth, are you involved?' Then do not worry about anything. I am with you. You are an actor, go do what you are best at," he said over Twitter.
Meanwhile, the health of Thackeray remains critical, with crowds swelling up outside his home since early morning today. Shiv Sena leaders, other senior politicians and the media have gathered at Matoshree since last night maintaining a vigil around the ailing Sena Supremo who is said to be on life support currently.