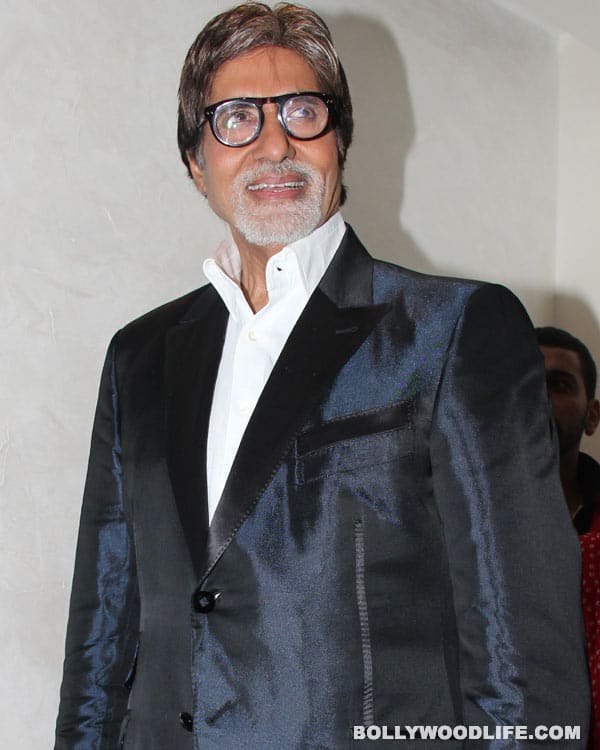 Seventy of India's leading artists come together to dedicate their work to birthday 'boy' Amitabh Bachchan in an exhibition and a coffee table book
It will be a one of its kind memory you would like to keep forever! Seventy of India's best known artists will come together under one roof to pay tribute to the country's biggest superstar Amitabh Bachchan as he celebrates his 70th birthday on October 11. Some of the works will also be collated into an elegant coffee table book, which has been produced for the unique celebration. Each artist included in the volume will express his or her thoughts that went into making the work, these words documented side by side with images of the art. It promises to be a collector's delight and will be available in book stores across the country.
An exclusive exhibition will precede the publication, with a red carpet opening event. Titled B Seventy, the show will open at the Hall of Vision, Nehru Centre, Mumbai, and be accessible to the public on October 12-13. Each of the works presented there will be a tribute to the actor of the millennium in celebration of his remarkable achievements.
Both the book and the show have been jointly conceptualised and executed by Jaya Bachchan and celebrity ad-filmmaker Piyush Pandey. The list of world-renowned artists includes Akbar Padamsee, Anjolie Ela Menon, Satish Gujral, Badri Narayan, Gieve Patel, Manu Parekh, Paresh Maity, Jayasri Burman, Arzan Khambatta, Farhad Hussain, Satish Gupta, Sujata Bajaj, Praneet Soi and others.
B Seventy promises to be a colourful and artistic celebration of a man who has stood his ground in the wake of much adversity. A celebration of courage and conviction and, most of all, of character, the show also celebrates 70 years of adulation, adoration and influence. "Each piece of art that you will see in this book is a tribute to Mr Bachchan by some of the great artists of India. Each piece of art carries a little bit of their heart. Each unfurls a layer of the multi-layered personality of Mr Bachchan," explained Pandey.
We at BollywoodLife are looking forward to this show – it will be a peek into the Big B's birthday celebrations!