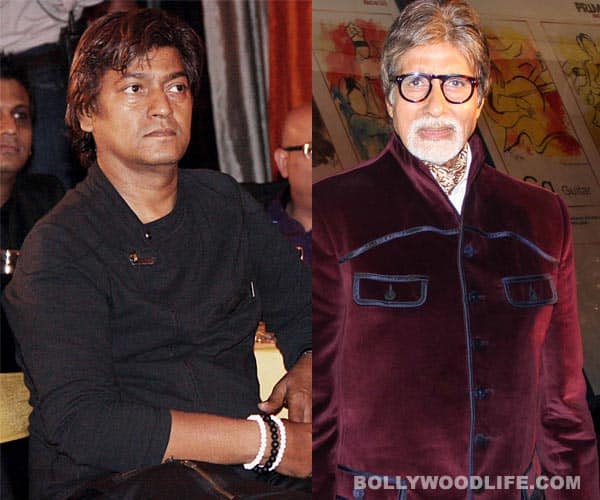 The legendary actor and TV host will sing live at Aadesh Shrivastava's Global Sounds of Peace musical event
Megastar Amitabh Bachchan will sing at a concert dedicated to the police personnel who lost their lives in the 26/11 Mumbai terrorist attack of 2008. Called Global Sounds of Peace, the concert is organised by musician Aadesh Shrivastava and will be held on January 30 in Mumbai.
However, even after crooning songs like Rang barse, Raghuveera, and Ekla chalo re, Big B said he is still not confident. "I don't know the 'raagas', (which I am singing). Aadesh used to tell me what to sing and I used to do that. Actually, there are many machines to help in tuning your voice," Bachchan said at a press conference in Mumbai.
When asked how he will sing live, the superstar said: "You will only get to know when you come and watch the concert."
The project is an outcome of Big B and Shrivastava's endeavor. "Aadesh and I spent a lot of time together discussing the idea of a song which depicts peace within and outside the country. It was then that he made a wonderful item and got many renowned musicians to contribute for the same," said the 70-year-old.
"Aadesh wanted me to sing in the song, which was a bit of a bother as I am not a singer," added Big B, who is quite comfortable jamming with Shrivastava, as they have worked together before as well. "I work with him because he doesn't reveal my shortcomings. This is why I go to him. Plus, he stays so close to my house that I can go over any time," he said.
What is toughest – singing or acting? "None of the two are easy. In fact, all creative things are difficult," said the megastar known for his range of roles – right from the angry young main in Deewar and Shakti to comedy in Chupke Chupke to his recent as a progeria-suffering child in Paa – he excelled in each role he has tried his hand at.
Singing is fine with him, but "I don't think I can do playback singing. Singing for myself is enough", he says.
MUST SEE: Priyanka Chopra and Anushka Sharma present Amitabh Bachchan with India's Prime Icon 2012 award