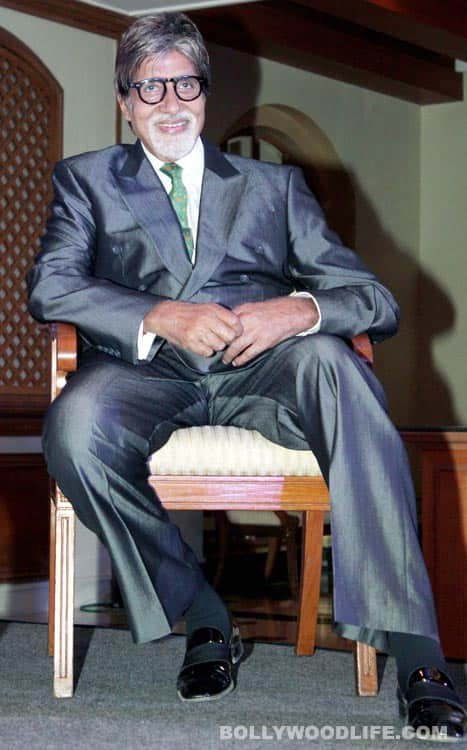 skip advertisement
Amitabh-Bachchan-3-261112
Rafi sang great songs without technological support, said Bachchan in praise of the legendary playback singer at the launch of Mohammed Rafi My Abba – A Memoir
Praising late playback singer Mohammad Rafi, megastar Amitabh Bachchan has said it was amazing how Rafi saab sang as melodiously as he did in absence of technology. Big B spoke at the launch of Mohammed Rafi My Abba – A Memoir, written by the singer's daughter-in-law Yasmin Rafi, in Mumbai on Sunday, November 25. "When we look at the great amount of work that he has left behind, we must be astonished now because Rafi saab rendered the songs at a time when the support of technology was not there," said Amitabh. "Today's music directors and technicians and singers, with all due respect, have the benefit of technology. You sing slightly besura (out of tune) and there is a lovely machine that puts you in tune," added the 70-year-old, who has himself crooned some of his film songs.
WATCH VIDEO:

The actor says he has great admiration for Rafi and he also spoke of the signer's versatility, recalling how he used to mould his voice according to the actor he sang for. "Before singing a song for a particular actor, he used to ask, 'Which actor am I singing this for?' Then he would alter his voice or do something. Whether he was singing for Shammiji (Kapoor), whether he was singing for Dilip saab (Kumar), you felt that yes, this is Dilip Kumar singing or Shammi Kapoor singing. This is a quality which is very rare among the playback singers," he said.
Mohd Rafi was one of the most melodious playback singers of his time, and is revered even today.