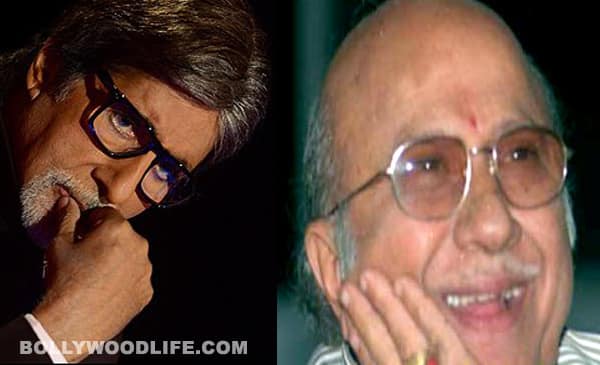 The Kannada and Hindi producer-director breathed his last on January 9 in Chennai
Veteran Kannada film producer S Ramanathan passed away on Wednesday, January 9, at his residence in Chennai. He was 83. Bollywood actor Amitabh Bachchan mourned the death of Ramanathan, who had directed and produced some of the actor's films.
Bachchan said, "My director S Ramanathan of several films – Bombay to Goa, Mahaan, Giraftaar, Zamaanat, passes away suddenly .. no words of grief can express enough ..(sic)".
Geraftaar was produced by Ramanathan and starred Bachchan along with Rajinikanth and Kamal Haasan, while Zamaanat is yet to release and was Bachchan's last film with the late director. In Mahaan, Big B played a triple role. Bombay to Goa was a remake Tamil film Madras To Pondicherry, which was made by of Ramanathan's guru Bhim Singh.
Ramanathan is survived by two daughters and son Sudhish, a graphic composer in the film industry. "He was in hospital since the past week. He was complaining of breathlessness, but since the past two days he was fine and was brought back home," said Sudhish, adding that Ramanathan died "peacefully while listening to music". The funeral will be on Thursday. Many film personalities from the Kannada film industry are likely to travel to Chennai to attend Ramanathan's last rites.
Our condolences to the family of S Ramanathan.
With inputs from IANS