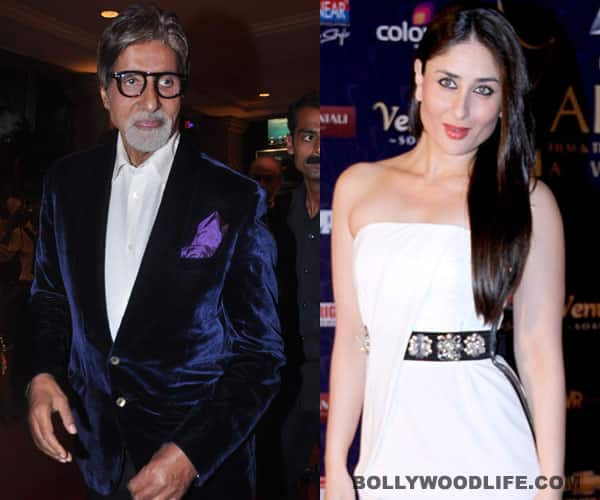 After Aishwarya Rai walked out of Madhur Bhandarkar's magnum opus Heroine – things obviously got awkward between Big B and Kareena, who replaced his bahu as the leading lady of the film. But Mr Bachchan's recent gesture might just help end the differences
The Bachchan parivar has been quite miffed with Madhur Bhandarkar ever since he spoke to the media about how Aishwarya Rai Bachchan had been unprofessional by hiding her pregnancy and walking out of his ambitious project Heroine. While the relationship between the Kapoors and Bachchans hasn't been all that great for many years now, it seemed like time had finally healed old scars. But things got awkward again when Kareena Kapoor decided to step into Ash's shoes for Madhur's movie.
Recently though, Amitabh Bachchan decided to forget the differences and contacted Kareena to wish her on her birthday. And the whole wide world will now witness Bachchan's gracious move. The 69-year-old actor decided to use the platform of his reality show Kaun Banega Crorepati to congratulate Bebo on the special day. And that's not all, he also wished her luck for Heroine!
It so happened that when a contestant on KBC told Bachchan that he was a huge fan of Kareena Kapoor, Big B promptly took the opportunity to call the Heroine actor. The chat between the two lasted for a few minutes. That's Mr Bachchan for you!
The entire episode will be telecast on Sony Entertainment Channel on September 21.