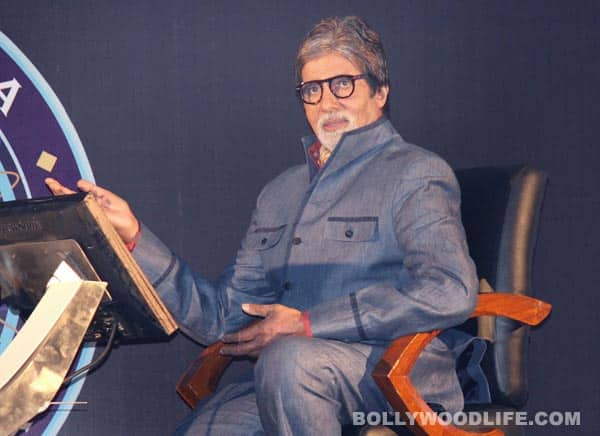 Kaun Banega Crorepati's esteemed host seems to be taking a dig at Aamir Khan…or is he?
The biopics shown in the advertisements for the sixth season of Kaun Banega Crorepati? seem to have an uncanny similarity to the emotional content of Aamir Khan's Satyamev Jayate. The ads try to draw upon the struggles of common people and tap into the viewer's emotions. Now after seeing Aamir being moved to tears Sunday after Sunday, we wondered if Amitabh Bachchan too would resort to some teary-eyed hosting on the weekends!
But here's what Big B has to say to that: "I am the host. And I don't think that it suits a host to shed tears like that". Ah! But that in no way means that he is not affected by the life stories of his contestants. "Dil bhar aata hai. And sometimes I think that on listening to these stories I am feeling more pain than the contestants," he says. And still, he thinks that giving in to these moments and getting emotional is not the best idea. Ahem ahem.
Does that mean Aamir Khan was not a very….errr….professional host? Nope, we aren't saying that! But we really think that AB might be subtly hinting towards it.
Tell us, readers, who do you think is a better host – the tearful Aamir Khan or the perfectly composed Amitabh Bachchan?
ALSO READ:
Amitabh Bachchan: I was doubtful about doing Kaun Banega Crorepati