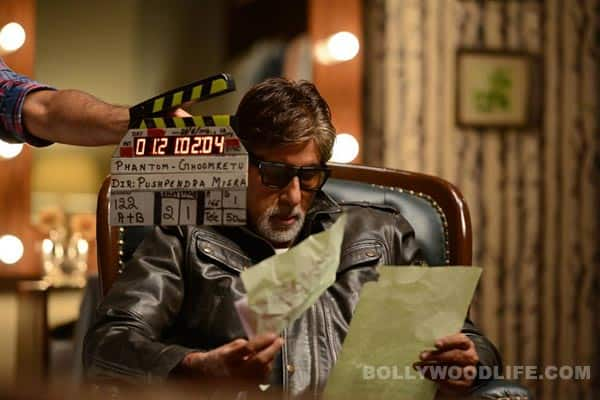 Social media addict Big B revealed that he would be doing a small role in Anurag Kashyap starrer Ghoomketu
Earlier in the year, Ghoomketu was in the news as it would mark the acting debut of ace director Anurag Kashyap. Now  megastar Amitabh Bachchan is all set to make a special appearance in Anurag Kashyap starrer-film Ghoomketu.
The Bhootnath Returns star tweeted,"Did a days cameo for Vikramaditya Motwane's produced film, under orders from Anurag Kashyap .. film Ghoomketu.. a joy !!" .
The 71 year old superstar even posted pics from the shoot of Ghoomketu. "A cameo for the talented group of directors and a film that is called Ghoomketu .. different moments and attires and deliverance .." said the angry young man of yesteryear in his Facebook account.
Directed by Pushpendra Mishra, Ghoomketu is being produced by Vikramaditya Motwane. The film also stars Nawazuddin Siddiqui and Ragini Khana in lead roles.
Big B's presence in Ghoomketu would surely give the film extra mileage. And by the looks of it, the Deewar star thorughly enjoyed his time in sets of the film. Now that is what we call mutual benefit!