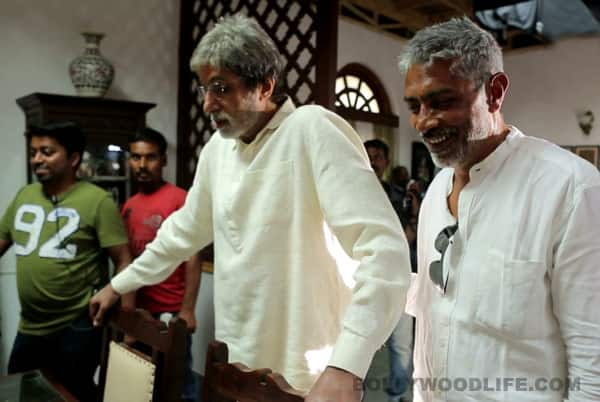 The veteran actor insists on giving tips to the director while shooting a lunch scene
The team of Satyagraha was all set to shoot a lunch scene recently, and director Prakash Jha had asked the crew to cook a bowl of rice which was to be brought to the dining table during the shot. Amitabh Bachchan, who was a part of the sequence, started giving tips on how to shoot the steaming bowl of rice.
He suggested that Jha use cigarette smoke instead of heating the rice before every take. Jha tries to explain quite seriously that it wouldn't work, but Big B insists that it's the best way to do it. Amrita Rao, who was watching from the sidelines, couldn't help but giggle.
To find out what really transpired between the two and who won the hilarious argument, watch the video. This political drama also stars Ajay Devgn, Kareena Kapoor, Arjun Rampal and Manoj Bajpayee in pivotal roles.