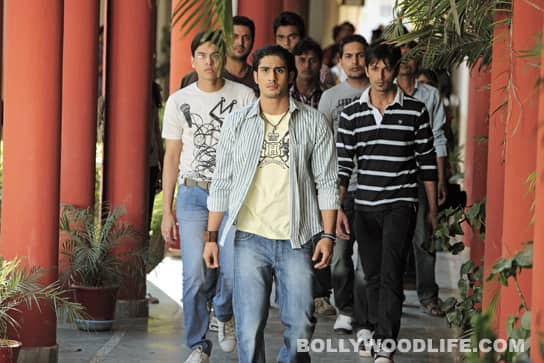 The Bbuddah superstar feels that his former co-star Smita Patil's son Prateik has a quality that every actor longs for
Remember how with Namak Halal for the first time Smita Patil moved away from the serious cinema she was associated with? And she sang love songs with the then-star of mainstream masala movies – Amitabh Bachchan. Now, years later, Smita Patil's son shared screen space with the superstar actor in the Prakash Jha film, Aarakshan. Watch how Prateik plays the character of Sushant in the movie on YouTube Boxoffice.  We wondered if Big B shared memories of working with Prateik's mother. "I did not talk to him about his mother," says Amitabh. But where the young man's acting abilities are concerned, Big B is all praises. "He is very natural in front of the camera," he says. "He doesn't behave as though he is acting. And I think that is one of the biggest hurdles for any actor." That's not all. In Aarakshan, Big B teams up with the youngest set of actors in Bollywood. Apart from Prateik, he has the young and sexy Deepika Padukone for company. Speaking of his experience working with them, Amitabh says, "They are all very proficient. In fact, I want to learn from them. This generation has its own concepts – and they should. With each generation there will be change. If you have to make progress, you have to accept the change. Otherwise you won't make progress." Now we know what the reason is for Big B's successful and long run in the industry.
Wondering how Prateik Babbar fared in Aarakshan? Then, click to watch the complete movie for FREE!