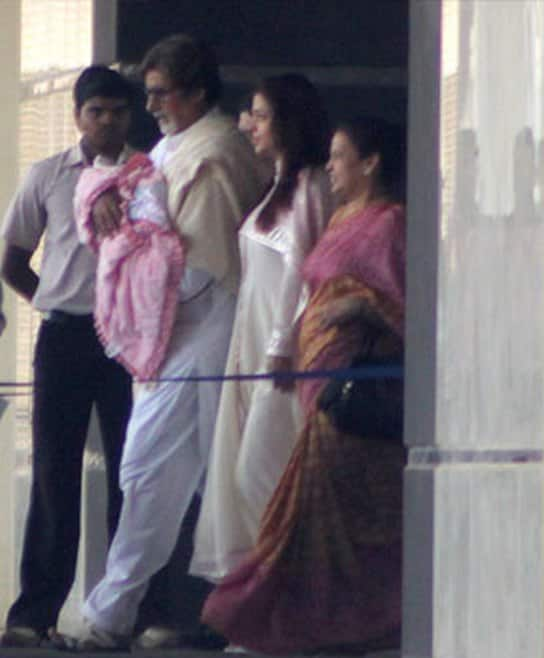 Big B thinks it's a good nickname for Abhishek-Aishwarya's daughter
Amitabh Bachchan says his family has not finalised the name of Abhishek and Aishwarya's child yet. But for now, he prefers calling his grandchild 'Bitiya' (little daughter). Bachchan does not seem to like the nickname 'Beti B' too much. It was picked up by Abhishek from actor Shahana Goswami's congratulatory tweet to him. He liked it so much that he started using it as an 'official nickname'. Abhishek had tweeted, "Till we find a name for the little lady a dear friend @ShahanaGoswami gave me a great one. We have Sr B and Jr B already so… Beti B!" But Sr Bachchan is a bit touchy about this we guess, and so affectionately calls his granddaughter, Bitiya. After the naming ceremony, the child's name will begin with the letter 'A'– just like her parents Abhishek and Aishwarya and her granddad Amitabh. What do you think Bitiya should be called?
ALSO READ:
Amitabh Bachchan dedicates poem to Abhi-Ash's 'Beti B'
Aishabi, Abhinetri, Abhija, Aisha, Ashmita…what will Beti B's name be?