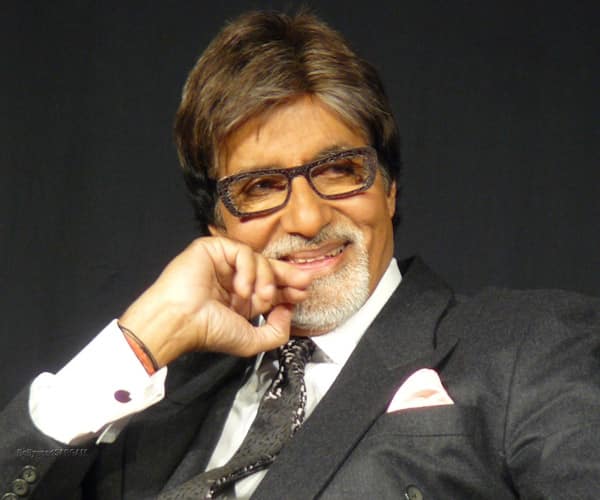 The megastar, who is ready for his second outing on TV prefers small screen over silver
Amitabh Bachchan has been successful both on silver and small screen. But it looks like, Sr Bachchan prefers television over cinema. Big B, who is all set for his debut fictional TV show titled Yudh was at the Bombay Stock Exchange this morning (June 17) to promote the show, where he said that when it comes to money, television is far more better than movies.
"My knowledge on this is very limited. But from the little do I know, the turnover of television in India is approximately three times more than cinema. And the reach and effect of television has just about started. Everyone in the world used to criticise us for being excessively populated, but it is that very factor that is beneficial to us today. At any given point of time, you have 300 million people watching television. This is an enormous figure. We have around 800 TV channels. It's an entire universe put together in a country. So yes, it needs to be given more importance and it should be taken very seriously," Mr Bachchan said.
That's not all. The Paa actor also spoke about the huge competition between the channels on television. "Content is king as they say for television. So the programme which has unusual content is going to succeed. When you have 800 channels competing with each other, this not only gives us impetus to do our best, it also enhances our production values and qualities. We hope that we get the funding and finance to make it better and better," he added.