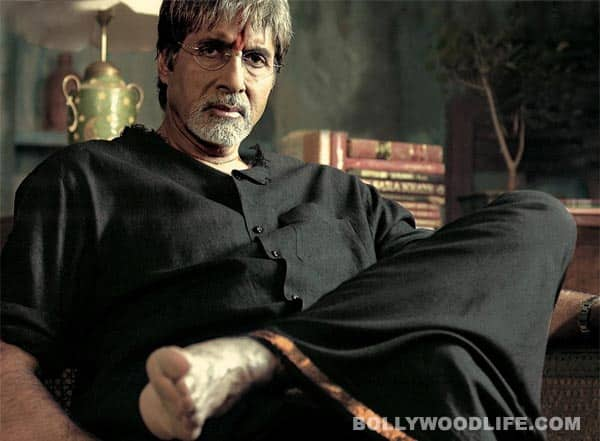 After facing brickbats for his last film Department, Amitabh Bachchan is doing yet another film with the eccentric Ram Gopal Varma. What makes Big B stay loyal to the Sarkar director, despite his repetitive on-screen fiascoes in recent years? We wonder…
So far Amitabh Bachchan and Ram Gopal Varma have done seven films together – Sarkar, Darna Zaroori Hai, Nishabd,Ram Gopal Varma Ki Aag, Sarkar Raj, Rann and now Department. Apart from the Sarkar series, the other films have not fared very well at the box office. In fact, many can't help but giggle when they think of Amitabh Bachchan's caricatureish villain in RGV Ki Aag. And going by the disastrous reviews Department has attracted, we think RGV almost always takes Big B for granted and turns him into a comically absurd character in the name of 'experimenting'. And in spite of falling flat on his face with his whimsical story ideas and erratic camera movements, RGV keeps getting unquestioning support from the baap of Bollywood. Why?
Now we hear that Big B is gearing up to do Sarkar 3 with RGV. The 69-year-old actor believes that Ramu is always keen to challenge himself and the artiste he works with. And for that reason alone Amitabh is contemplating RGV's upcoming project, tentatively titled Sarkar 3. We also hear that Ramu has discussed Sarkar 3 with Big B, but the duo have not locked the project yet; the script is still being written.
If Amitabh does Sarkar 3 with RGV, the film would be his eighth with the unconventional director. After Hrishikesh Mukherjee, the veteran actor has done his maximum films with RGV. Now this fact definitely boggles our mind.