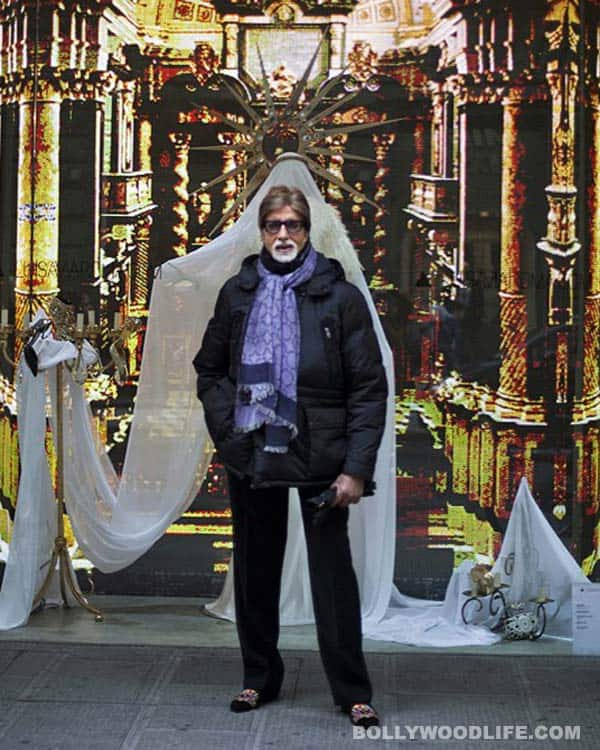 skip advertisement
The legendary actor was honoured at the River To River 2012 Indian Film Festival. He shared some moments with his fans
Bollywood megastar Amitabh Bachchan feels honoured after receiving keys to the City of Florence during the opening of the River to River Florence 2012 Indian Film Festival in Italy. The fest's 12th edition began Friday and will go on till December 13 in Florence, also showcasing three Big B's films – Deewar, Sholay and Black.
Big B posted on his blog and Facebook pages, "Overwhelmed as I am with the beauty and elegance of Firenze (Florence), the opening of the River to River 12th India Film Festival tonight (Friday) at the Odeon Cinema, one of its oldest is a delight to be present at, where the deputy mayor of the city presents me with the keys of the City of Firenze, and invites me to the city again not as a tourist but as a guest. Nothing could have been more overwhelming than this recognition, in the presence of the ambassador to Italy of India and other distinguished guests."
He shared some wonderful pictures with his fans, saying, "Setting up to leave Firenze, Florence with a somewhat heavy heart .. its been a wonderful experience, the warmth of the people during the Festival and particularly after last night's show of 'Black', has been so overwhelming .. putting up some vignettes .." VIEW PICS
Bachchan feels proud that Indian cinema is finally going global. "India everywhere! A feeling of great pride for fraternity, for country, at every corner, someone that praises India and films," he tweeted. "Meeting many of my country and others too, who have loved our cinema. It is a world phenomena now! We have beaten the cynics," he posted.
The filmstar is in such an awe of Florence that he wishes to spend his entire life there. He posted, "Photo shoots with some of the famous names in design – Christian Louboutin in Marrakech, Uomo Vogue in Florence, Paris Match. The fashion and design at every step is so infectious! You feel like spending a lifetime here. How do they do it?"
Photo copyright: Amitabh Bachchan official Facebook
With inputs from IANS
WATCH VIDEO: Amitabh Bachchan: Mohammed Rafi was a rare singer