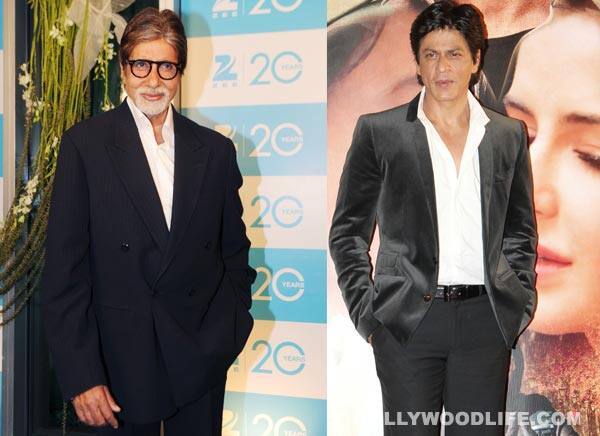 The superstar confirmed that discussions are underway with R Balki for a project that would potentially star SRK too!
For fans who were eagerly awaiting to see the two stalwarts Amitabh Bachchan and Shahrukh Khan share screen space again, this will be one of the best news you may have heard today!
The rumours that flew thick and fast a few days ago about Shahrukh and Amitabh starring in a movie together were confirmed by the veteran actor at an event last night. When asked whether R Balki had approached him for a role, he said that talks were on between the three, but didn't divulge too much. "There are talks going on at the moment. R Balki will only be able to tell you," said Bachchan about the project.
However we're wondering what is taking SRK so long to say a yes? Is it his commitment to Farah Khan's Happy New Year? Or is it that he is working on some other movie idea that he hasn't disclosed yet? Because his slate seems to be rather clean since Chennai Express has already been shot for and Happy New Year too will be wrapped up before the year ends!
Anyway, it seems we are one step closer to seeing the two superstars share a frame after Mohabbatein and Kabhi Khushi Kabhie Gham. Exciting stuff, no?