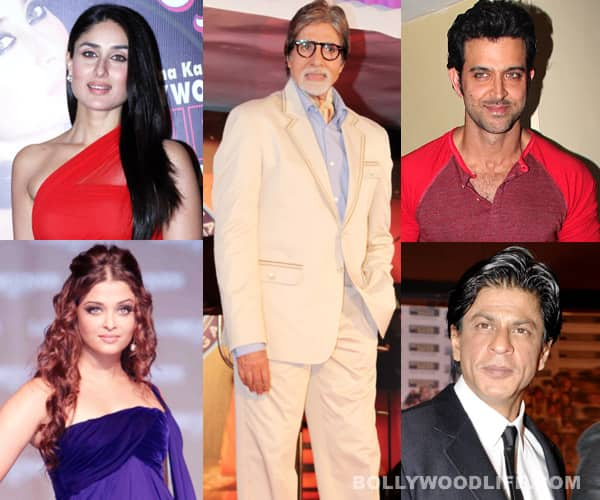 Come December-end and Bollywood's five most cherished superstars, including Hrithik Roshan and Kareena Kapoor will proudly stand tall at Madame Tussauds Washington DC, as part of a Bollywood travel exhibit
Not only are our favourite superstars loved in flesh and blood by their massive fans from across the globe, but their wax statues have also been gaining popularity Madame Tussauds museums are well known world over for their life-like wax statues of popular world icons belonging to different walks of life. Accordingly, the latest exhibit held in Washington features Bollywood Shahenshah Amitabh Bachchan, Shahrukh Khan often referred to as King Khan, Aishwarya Rai Bachchan, Hrithik Roshan and Kareena Kapoor.
Three cheers for Bollywood and its superstars!