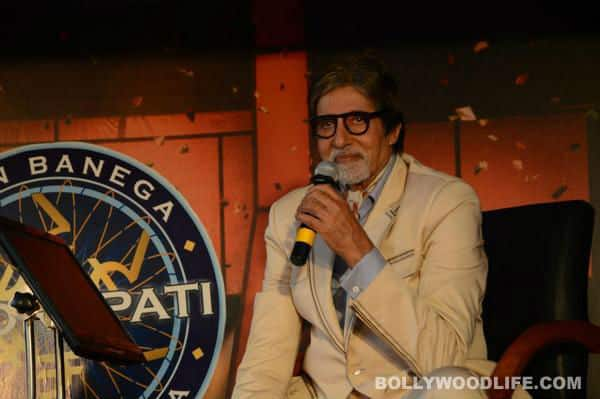 The superstar was supposed to star in the Hollywood film with Johnny Depp, but it got shelved and Big B says he has no clue about its revival
Two of Amitabh Bachchan's much-talked about films have not come out yet and shedding light on them at a Kaun Banega Crorepati 6 event, he says shooting for Shoebite is complete and that he has no clue about Shantaram.
"Shoebite was the idea that Percept (Percept Picture Company) first worked on, then UTV came into the picture and even Shoojit Sircar came on board. Then UTV said they have some legal problem with 20th Century Fox as they said this property belongs to them. So we had to tell them that we are through with the shooting. Now this matter is resting with UTV. I don't know what the outcome is. From our end the work is over. Hope that the film gets released soon," Big B said in Mumbai on Wednesday when he was asked about the status of the two films.
Talking about Shantaram, Bachchan said, "Shantaram was never put on floors. Mira Nair had come to me saying she wanted me to do this role. She had Johnny Depp and she was very excited about it. I agreed to do the role. Later she told me regretfully that we have abandoned this project. I don't know what is happening with Shantaram now." Nair was attached to the film, a big screen adaptation of Gregory David Roberts' 2003 novel of the same name, but production was shelved a few years back due to a scriptwriters' strike.
Later Big B, who will host Kaun Banega Crorepati 6, unveiled the Hot Seat Aapke Shehar campaign as part of KBC 6's promotional activity. The quiz show goes on air on September 7. Hot Seat Aapke Shehar is a promotional van that will travel to various cities, including Rohtak, Bhopal, Jaipur, Chandigarh, Lucknow, Varanasi, Patna, Howrah, Bhubaneswar, Raipur, Nagpur and Ahmedabad.