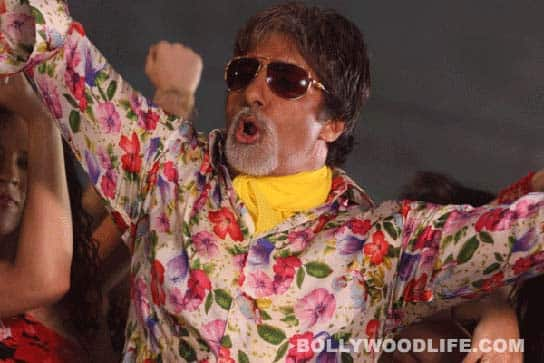 What has made macho superstar Amitabh Bachchan go the metrosexual way?
Is Amitabh Bachchan trying to compete too much with the young stars of Bollywood? While it might be difficult for him to build six-pack abs at this age, it is definitely not a bad idea to shave his chest. Or is it? Big B has done exactly that and here's the reason why.
Excerpts from his blog: "Ok … so the tests went well, and all is fine in this part of the world, or so the doctors and assistants had to say. These were routine checks that people of my age need to keep going through – stress, 2 D Echo etc .. Most painful part – shaving portions of your chest to be able to stick all those leads that get you wired up with the heart computer. Health matters do not always need discussion or a reveal, so shall abstain from either mentioning them, or if erroneously I do then not to elaborate on them."
All we can say is, hope the Big Baap of Bollywood always remains hale and hearty!