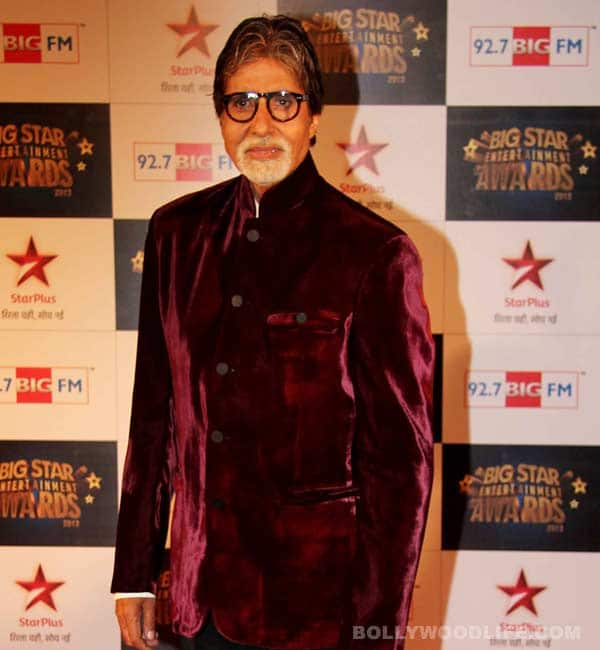 We are sure you agree with this one…Read on to know what Big B is up to in the days to come…
Even the most die-hard fans of Shahrukh Khan, Salman Khan, Aamir Khan, Akshay Kumar, Hrithik Roshan, Ajay Devgn, Ranbir Kapoor and (add your own bit of beefcake here) will agree that Amitabh Bachchan is still the biggest star in Bollywood. This is not just because of the great man's past work or reputation, but it is the sheer volume of future work that is mind-boggling. At 71, the angry young man turned grey eminence of Bollywood (a term that he hates and therefore used frequently in association with him), is busier and spryer than actors half his age.
Bachchan's blog reveals the sheer magnitude of what he has on his plate. He writes –
"So .. what the coming days and months look like are as follows :
'BhoothNath Returns' the film on April 11 world wide ..
R Balki's rather unusual and exciting film with Dhanush and Akshara starting work next month ..
Tv serial shooting in progress and we hope that it comes on soon …
Shoojit Sarkar's film 'Piku' with Deepika and Irfan Khan, starting work by June –July ..
Simultaneously staring preparations for KBC ..
And in between KBC to find days and time for Vidhu Vinod Chopra's production, with Farhan Akhtar …
There are a few more that have been green signalled – an Abbas Mustan film, a Rumi Jafri film and a few more with other distinguished directors … and ..
2 offers from overseas
The travel that shall have to be reckoned with would take me to almost around the globe .. UK, Europe, USA perhaps Boston, SAf … but … and there is always a but to many so confirmation is waited upon ..
Amongst all this, there shall be a desire to perform on stage with recitations from my Father's works, and to be able to take it on an extended form to cities within and without India ..
Then … there is all the charity and philanthropic work, which shall involve personal looking into, to ensure proper execution and delivery .."
The man truly is indefatigable and his energy should serve as an inspiration to the achievers and put the lazy ones to shame. Well played, Mr Bachchan!