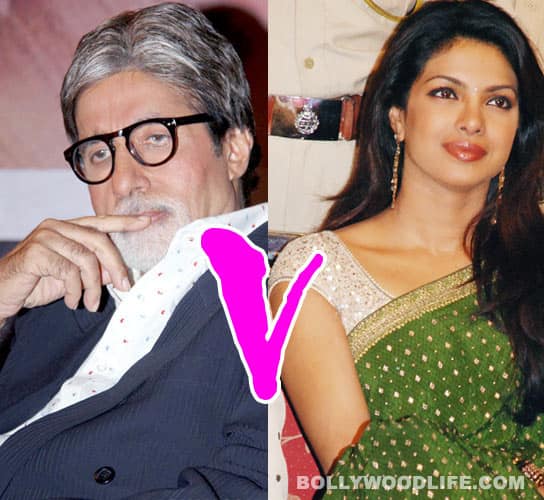 The legendary actor is now the most followed Bollywood celeb on the micro blogging site
Looks like Beti B has already brought good luck to Amitabh Bachchan. The veteran actor has become the Bollywood celebrity with the highest number of followers on the microblogging site Twitter. Till a couple of days ago, the crown belonged to Priyanka Chopra. The Fashion actor was the Twitter queen, beating even Shahrukh Khan and Salman Khan, with 18,46,557 followers. However, Amitabh's regular tweets have garnered him 18,56,913 followers. It seems that more users are interested in Big B's philosophy than in what Priyanka is doing. Wethink it also has a lot to do with Beti B. You may remember how Amitabh was the first to announce daughter-in-law Aishwarya's pregnancy, and also the first to tweet that she had delivered a girl. We guess that several others like us believe that he will be the first to tweet the name of Beti B too – after all, he has been asked to choose it – and that's why there's been this surge in his followers. We are sure that we are not the only ones hoping he will tweet a photo of Beti B too. Not that his musings aren't interesting but, hey, Beti B beats philosophy any day, don't you think?
PS: Buzz is that Beti B will have a name that starts with Aa…we had a few of those on our list, remember? Click here to take a look!