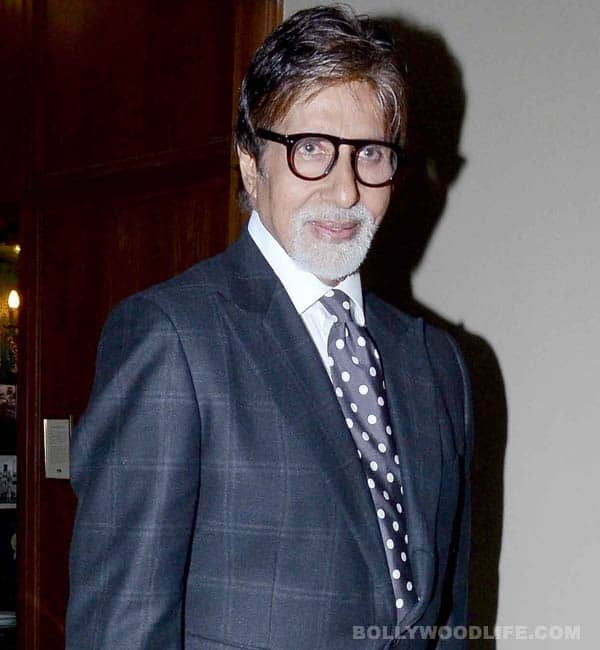 Big B credited his success to the script writers for helping him rule the industry for more than four decades
Amitabh Bachchan, 71, who got the 'Angry Young Man' image in the industry after his brave portrayal of inspector Vijay in 'Zanjeer', said he is thankful to Salim Khan and Javed Akhtar for moulding his image as an actor.
"The credit goes to ('Zanjeer') writers Salim- Javed for capturing the prevailing mood of the society. I was just the voice. It was Salim-Javed who thought of it and put in cinematic emotion. I was merely an actor who got lucky," Amitabh Bachchan said on the sidelines of India Today conclave 2014 while discussing on the issue 'Cinema as the mirror of society'. "The discontent and anger during the Emergency brought about Zanjeer and the ' Angry Young Man'," he added.
While Amitabh Bachchan reflected the image of men in the society of that era but he described filmmaking during that time as "haphazard". "It was an individual profession and more of a mom-and- pop organisation, where people would borrow money and make a film. The song and fight sequences would be shot over a week and shown to a financer. Till then, we would sit twiddling our thumbs. Thus, in between, we worked in several films," he said.
The 'Sholay' star also has a successful stint in small screen as a quiz master. He confessed that he took up 'Kaun Banega Crorepati' (KBC) to clear his debts by Amitabh Bachchan Corporation Ltd, an entertainment company. "We were the first to start corporation of Bollywood in 1995. We did not know how to operate the business and we ran into losses. KBC helped me earn money to pay off the debt."