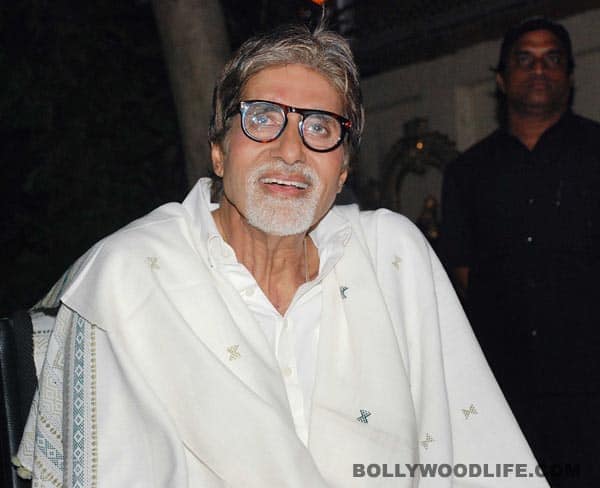 Those who are waiting to rope in Amitabh Bachchan for their ambitious projects need to wait a little longer. Big B will fly to Los Angeles for medical help and will not consider any project before September
There's no doubt that the quintessential baap of Bollywood, Amitabh Bachchan is the most dynamic and indefatigable actor of all time. Even at 69 Big B's legendary respect for time is well known and his commitment towards his work remains absolutely incredible. Even when he's unwell Bachchan is known for popping painkillers before arriving at a studio (well before the named hour, that is) Big B's sincerity and integrity make top-notch directors queue up outside the legend's house.
And now those who are looking to get Big B's precious dates for their films have to wait. A little birdie has informed us that the senior Bachchan is going to Los Angeles for treatment. Apparently, the pain that troubled Bachchan two months after he underwent abdominal surgery has resurfaced, but this time round Big B is not taking it lightly. We hear that Bachchan is going to LA in May or June, where he will undergo a few tests and get the required treatment. Though he has not made any formal announcement about it, the Department actor we hear will not consider any acting assignments before September this year. We wish Bachchan a speedy recovery and hope he continues to entertain us with many more movies in the years to come.