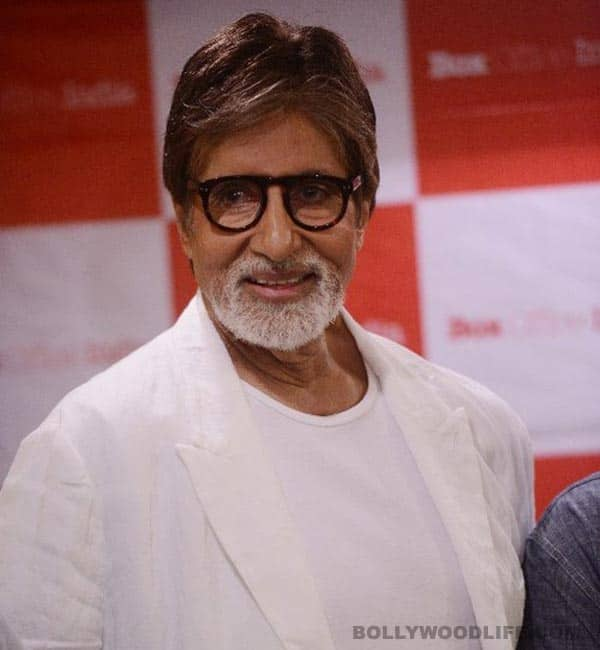 The Satyagraha actor pays tribute to his father, poet Harivansh Rai Bachchan by launching a memorial trust on his name
Besides being an actor of repute for more than four decades, Amitabh Bachchan has also been known to be a good husband, father and even grandfather and has the image of a happy family man. Not many of this generation know that Big B has always been a very caring son to his late parents – dad Harivansh Rai Bachchan and mother Teji Bachchan. Accordingly, he decided to open up a memorial trust in the name of his revered father.
"For long we have been wanting to open a trust, a memorial in the name of my father Dr Harivansh Rai Bachchan and after years of waiting and proper paper work to be established, we have it functional now. It is called Harivansh Rai Bachchan Memorial Trust or HRB Memorial Trust and in future we shall be conducting activities, through our own initiative and participation to collect funds for the needy," Bachchan wrote on his blog.
"Our works through the years have been functional for the Rehabilitation of the Handicapped, or to be politically correct, the differently-abled, blood banks, cancer, thalasemia, feeding the poor, feeding children in schools, sponsoring a child's education, taking care of farmers' loans in Andhra and Vidarbha to prevent them from suicide because they were unable to pay their loans … and on. Come let us work independently to better the lives of others," he added. Cute no?
We are sure the late influential poet would be smiling seeing his son's achievements and working tirelessly for social causes. As they say – like father like son!