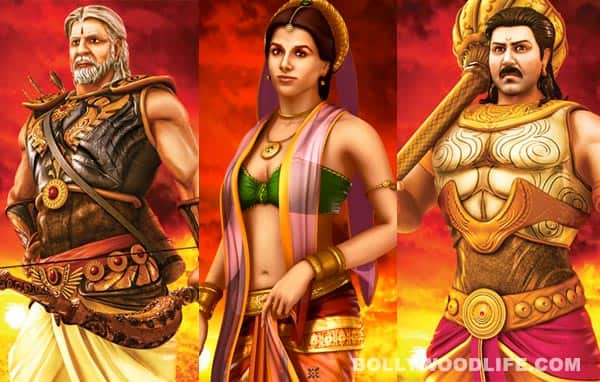 With B-town superstars turning into cartoons for the latest version of the mythological drama and lending their starry voices to their characters, we are excited to find out how this larger-than-life saga unfolds on the big screen. Take a look at these pictures from the film and tell us which actors look authentic in this animated costume parade….
The epic war of unimaginable proportions between the Pandavas and the Kauravas makes Mahabharat a timeless classic. And now B-town stars – from Amitabh Bachchan to Vidya Balan and from Anil Kapoor to Sunny Deol - will be presented in their animated avatars in the new version of the Mahabaharat, the first ever animated movie made on the holy text. The Bollywood biggies have lent their voices to their characters to make their animated forms more believable. We unveil the fabulous leading players from the epic. You tell us, who do you like most?
Click to read full story!