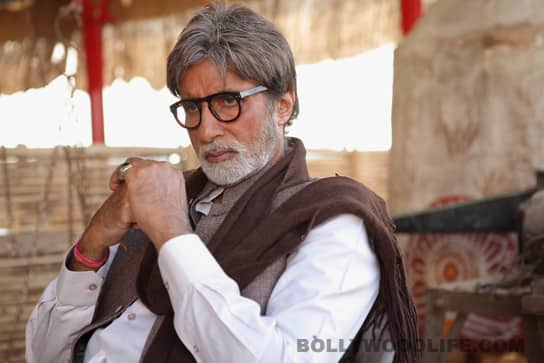 Everywhere Amitabh Bachchan goes, controversy is sure to follow. But when controversies surrounded his movie, Aarakshan, he remained tight lipped
Amitabh Bachchan is the oldest among the current lot of working superstars and yet, despite a good long run of over four decades in the world of glamour, the legendary actor still gets nervous when a whiff of controversy wafts his way, just like a newbie would. Big B's  film Aarakshan touched upon a sensitive topic of reservation and castism in India, but the actor preferred not to stay in character when he is talking about it. Watch how Big B plays the role of Prabhakar Anand, the idealistic principal, in Aarakshan on YouTube Boxoffice. Though he has willingly played an idealist in the Prakash Jha film, when this young-at-heart Bbuddah was asked for his opinion on reservation as an issue, this is what he said: "You come home and I will share with you what I feel about this…" Can't blame him for not voicing his opinion in the public domain; after all, he is still facing the fallout from his remarks on the usage of expletives in Aamir Khan's Delhi Belly. Big B seems justified for being…err… reserved, pun intended. He said, "What happens is that through you guys (media), our opinions become public. And then someone will twist and turn it and make it a political issue. Then the media will blow it up for four or five days. And the TV guys will create an even bigger issue of it…" Clearly Big B is bitten, shy and now is running in the opposite direction, even at the slightest hint of controversy. But Sir, just what's so controversial in this one and how you look at it that you aren't willing to share?
Was Prabhakar Anand successful in curbing corruption? Find out! Click to watch the complete movie Aarakshan for FREE!