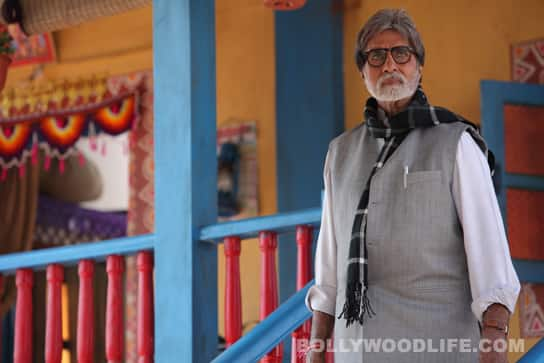 Aarakshan worked up a storm in the political arena. The movie got banned in one state after another. Here's how the director, Prakash Jha handled the whole affair
Politics and films are not friends, as we are seeing now. Prakash Jha's Aarakshan was grabbing headlines every day as the plot got thicker and murkier. The movie promos hinted at murky politics. If you've not watched the movie, you can take a look right here on YouTube Boxofice. Politicians in north India were milking the film's controversial theme to suit their own agendas. Mayawati in Uttar Pradesh and the Punjab government had banned the screening of Aarakshan in the state. To make things even more messy, the entire scheduled caste-scheduled tribe lobby is up in arms about reported scenes and a part of the story line that talks about the minority communities.  Filmmaker Jha was running from pillar to post trying to ensure that his film gets a proper release, but things were not looking good for him at all. Those who have seen the Amitabh Bachchan-Saif Ali Khan-Manoj Bajpayee-Deepika Padukone-starrer say that Aarakshan is focussed on the loopholes in the education system, with the reservation issue as just a small part of the larger scheme of things – the entire hullabaloo is uncalled for, they insist. A press release from the UP government stated that the ban was, indeed, permanent. The authorities, headed by Chief Minister Mayawati, wanted some 'objectionable' content removed and allowed the screening only after those scenes were deleted. The sudden involvement of politicians in the film also showed the Censor Board in a bad light, as they had cleared the production. We also heard that politicians in other states were trying to stop the film from being released. And the stars were going to town protesting all this politicking. Jha finally put an end to the string of controversies by agreeing to make minor changes following the objections. The most important thing for any filmmaker is to ensure that his film gets a proper release, so wethinks Jha did the right thing.
Wondering how Aarakshan fought against corruption? Then, click to watch the complete movie Aarakshan for FREE!