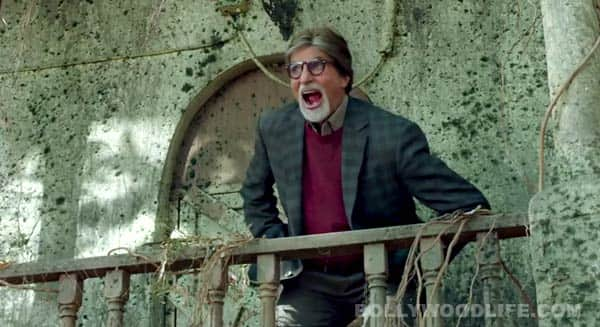 BR film's Amitabh Bachchan starrer Bhoothnath Returns will hit the screens this weekend and we hear that the production house is facing legal troubles from Viacom 18
Close on the heels of the release of their Amitabh Bachchan starring movie Bhoothnath Returns, BR Films have been facing legal troubles. A little birdie has chirped to us that Viacom 18 has sued the company for Rs 20 crore allegedly for failing to abide by an agreement that was signed in the past. In fact, a case has been filed for the same at Bombay High Court on April 7 against BR Films, we are told.
According to sources, a collaborative deal that was struck in 2007, Viacom 18 had apparently paid Rs 10 crore for a couple of movies, but the project never saw the light of the day. Hence, in order to return the borrowed amount, BR Chopra decided come up with a solution.
The Chopra's we hear opted for a mutual agreement with Viacom 18 where the latter will be given a particular stake in Ravi Chopra's production house. Reportedly BR films have now refused to acknowledge that agreement and even failed to abide by it.
We are waiting to see now how the makers of the film will respond to this situation now!