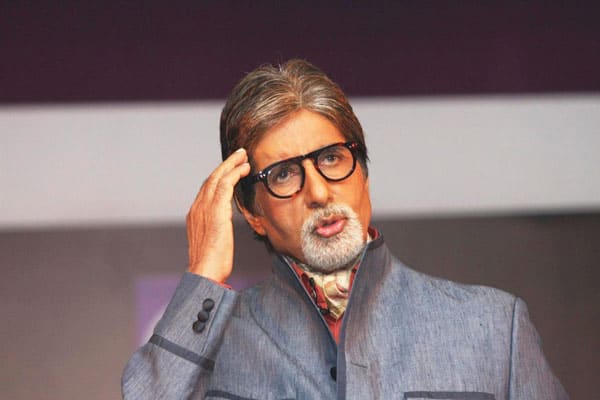 What is Big B hiding from his fans? Well, read on to find out…
Amitabh Bachchan's latest TV outing, Yudh is all set to hit the television screens soon. And we absolutely loved the first promo, which has show's director Anurag Kashyap's favourite hero play an elite businessman. Let us tell you that we have learnt about Sr Bachchan's big secret about his latest small screen outing.
Big B, who is taking a keen interest in his debut fictional TV show not just as one of its producers, but also coz he considers this one to be a plum project in his career. We hear that even his pre-lunch hours have now turned into business meetings.That's not all, it seems that everyone involved in Yudh has been issued a strict diktat. The cast and crew will have to keep this mega project a hush-hush affair. Everyone involved in this series will not only have to remain tight lipped, but also not take any calls or reply to SMSes from the media. Failing which they will face strict action. Woah, now this is something, isn't it?
So don't be surprised if you are not able to get much scoop about Big B's Yudh. But, do come back to BollywoodLife for some more chatpatta khabars like this one.